Although no one could ever replace Heath Ledger -- and our 14-year-old selves would probably kill us for saying this -- we can't help but see quite a bit of our first crush in Hollywood's newest action hero, Chris Hemsworth.
They both rock a ponytail better than anyone else, make us weak in the knees with their Australian accents and were born to wear armor ... not to mention the fact that they've made very similar career choices.
Are we on to something? Check out the table then answer the poll below.
Follow Kiki Von Glinow on Twitter.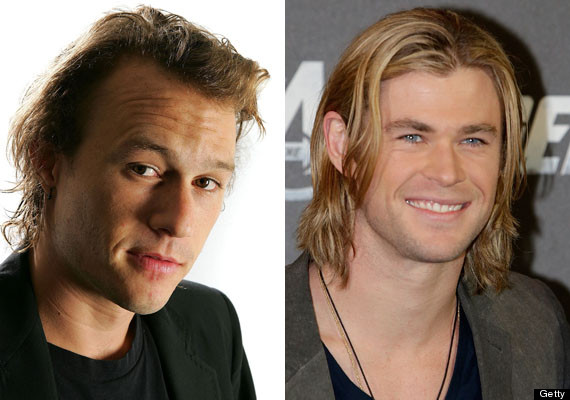 Check out these celebrity doppelgangers below:
PHOTO GALLERY
Celebrity Dopplegangers
BEFORE YOU GO