High-profile attorney Gloria Allred and one of the girlfriends of "Miami Zombie" Rudy Eugene held a press conference Wednesday afternoon to discuss the couple's relationship.
"I felt safe with Rudy," said Yovanka Bryant. "He was happy, in a good mood."
Allred said Bryant, who met Eugene in March, was not aware of any mental illnesses her boyfriend may have had and only saw him smoke marijuana once. Religion was important to the two of them, she said, and they watched a Bible ministry television show in the mornings and read the Bible and the Koran together.
A CBS Miami report Wednesday said Eugene's Bible was found at the crime scene, and preliminary tests indicated he had smoked marijuana in the hours before the attack.
"She was absolutely shocked. She had no indication that this could or would ever happen," Allred said of the bizarre attack May 26, during which Eugene stripped naked and chewed off most of homeless resident Ronald Poppo's face on Miami's busy MacArthur causeway. "He was never violent with [Bryant], nor with her children."
Bryant, who according to the Associated Press is a billing specialist for a CPA, displayed a printed photo of the pair kissing: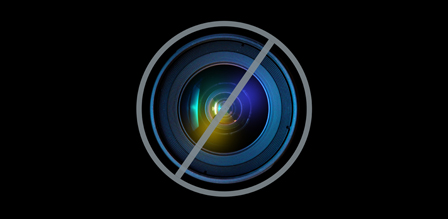 Eugene, 31, spent the night before the attack with another girlfriend, with whom he had reportedly been on and off for five years. When asked if Bryant knew the other woman, Bryant shook her head, but Allred declined to discuss it.
Allred -- whose clients have included Spice Girl Mel B., Tiger Woods ex Rachel Uchitel, the family of Nicole Brown Simpson, actress Hunter Tylo, one of John Travolta's accusers, and the ex-girlfriends of Charlie Sheen and Shaquille O'Neal -- said that Bryant reached out to her for legal representation after the incident.
"She wanted to have the truth come out about her relationship with Rudy Eugene and to have people understand who he was from her point of view," Allred said. "She's suffered the loss of someone she truly loved, so she is a victim in that way."
WATCH: Rudy Eugene attacks Ronald Poppo:
BEFORE YOU GO