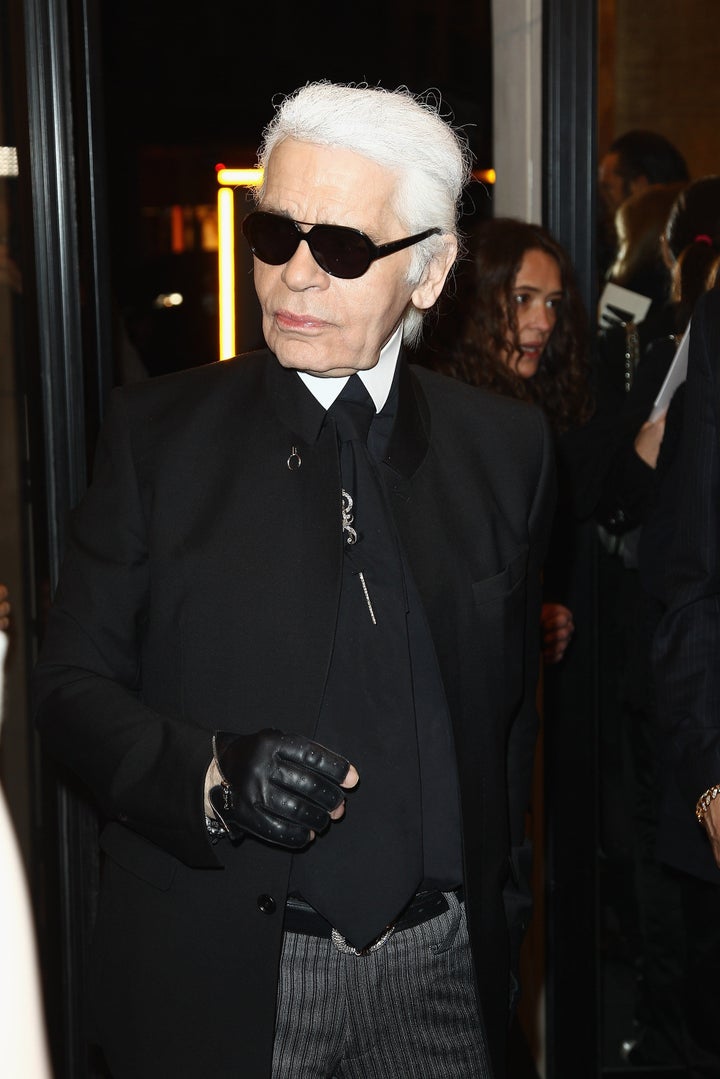 This time around, the Kaiser managed to dodge WWD's fashion-diss-bait (kudos to Karl for saying Angela Merkel has better things to worry about than clothes) and get down to issues that are important to him. Like his nine-month-old Siamese cat, Choupette:
She is like a kept woman. She has a strong personality. She has lunch and dinner with me on the table, with her own food. She doesn't touch my food. She doesn't want to eat on the floor. She sleeps under a pillow and she even knows how to use an iPad. She has two personal maids, for both night and day. She is beyond spoiled.
If she were a 13-year-old living in Manhattan she would be "beyond spoiled." But if that weren't enough, the designer even goes on to reference Choupette's "diary," and we shudder to think it's someone's actual job to infer the musings of a pampered kitten that uses one of his 20 iPads as a scratching post. Lest you think he was being facetious, Karl tweeted photographic evidence last month.
Don't expect a capsule collection of Chanel kitty clothes in the near future, though. "I don't like animals in human clothes," he tells WWD. "I think that's very circuslike."
Check out some more of Karl's best quotes.