Barbara Walters revealed on Thursday's "View" that she had a few odd jobs before finding her stride as a broadcaster.
Before "The View," before "20/20," even before "Today," there was Sport Car & Hot Rod magazine. "View" co-host Whoopi Goldberg introduced the cover photograph on the show, saying that Walters posed for the shot behind the wheel of an Austin-Healey when she was a mere twenty-year-old.
"You are now all finding out that I'm not a natural blonde," Walters said.
Walters said she was a writer and producer on a local show on NBC called "Ask The Camera." One of the producers asked Walters to pose in an ad, and she was happy to oblige. "Money, money! Oo great!" Walters said excitedly, explaining why she agreed to pose.
"So they put me in this car in Central Park, and doesn't it look great? Except I can't drive!" Walters said.
"Don't you have a license?" co-host Joy Behar asked.
"No I have one of these things that you get—I have an ID but I don't have a drivers license," Walters said.
"Does it say 'please, do not drive' on it?" Behar joked.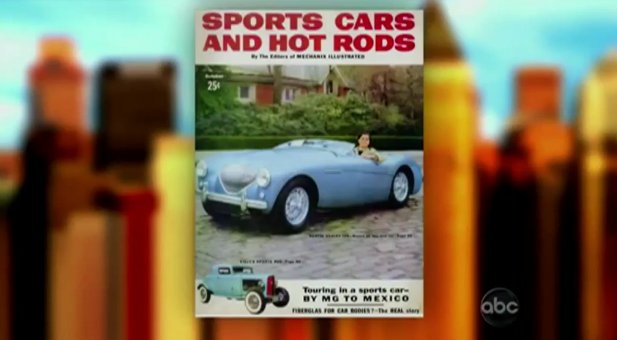 BEFORE YOU GO
PHOTO GALLERY
Barbara Walters' career