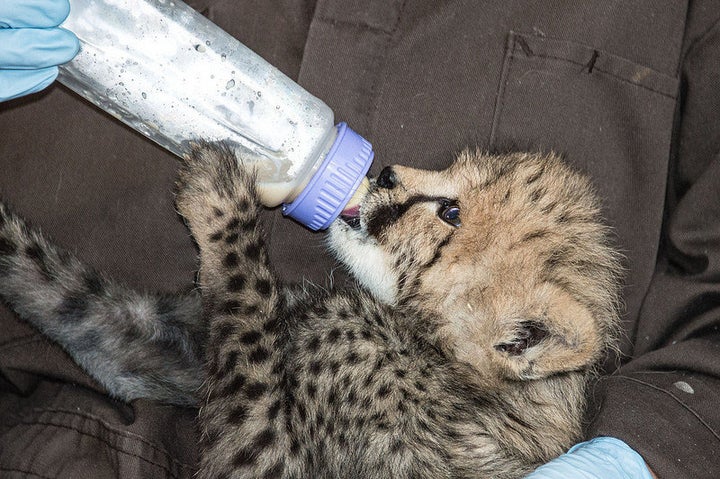 WASHINGTON -- The Smithsonian's National Zoo announced Thursday that its two six-week-old cheetah cubs, who survived a "rare and risky" birth, are gaining weight and doing well.
The cubs, being hand-raised by zoo staff since their harrowing birth in April, got a clean bill of health when they were examined by veterinarians this week. They are said to have put on about 3 pounds each -- they were about 1 pound each when they were born.
As you can see in the slideshow below, they certainly look bigger!
PHOTO GALLERY
National Zoo's Cheetah Cubs
The zoo said in a media release that the cubs are frisky, spending their time "running, jumping and chasing one another in their enclosure."
Wayne Millner, the cheetah keeper, told WTOP that they're "pretty goofy when they run because their bodies haven't caught up to their leg size."
The cheetahs are due to make their public debut this summer.
BEFORE YOU GO