Nothing can contain Kim Kardashian -- not even the skin-tight black leather dress she donned for an appearance on "Jimmy Kimmel Live!" in Los Angeles Wednesday. The 31-year-old reality star whetted a lot of fantasies when she tweeted a photo of the back of her dress, which had split open at the zipper: "About to do Jimmy Kimmel & my whole dress rips! Help!!! Time to sew me in...praying this works."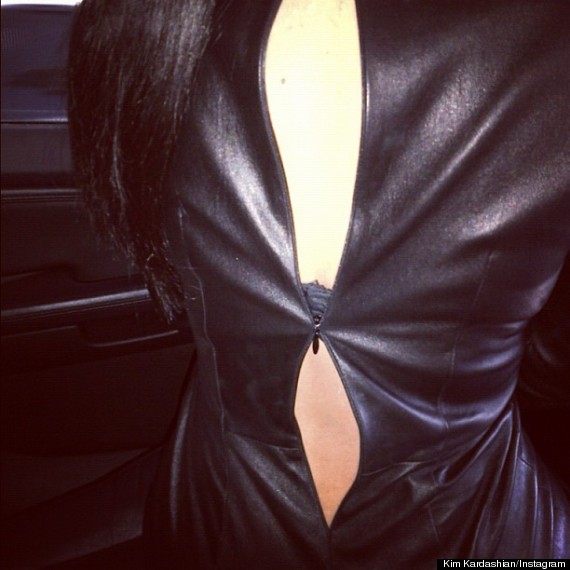 Between beau Kanye's bizarre pants-falling-down incident and Kim's recent too-sheer outfits, we're not sure who's racking up the most wardrobe malfunctions. In the end, of course, it looks as if Kim had nothing to worry about: The busted zipper went unnoticed as she strutted onto the talk show later with sisters Khloe and Kourtney.
For more photos of Kim's leather dress, click through to x17online.com.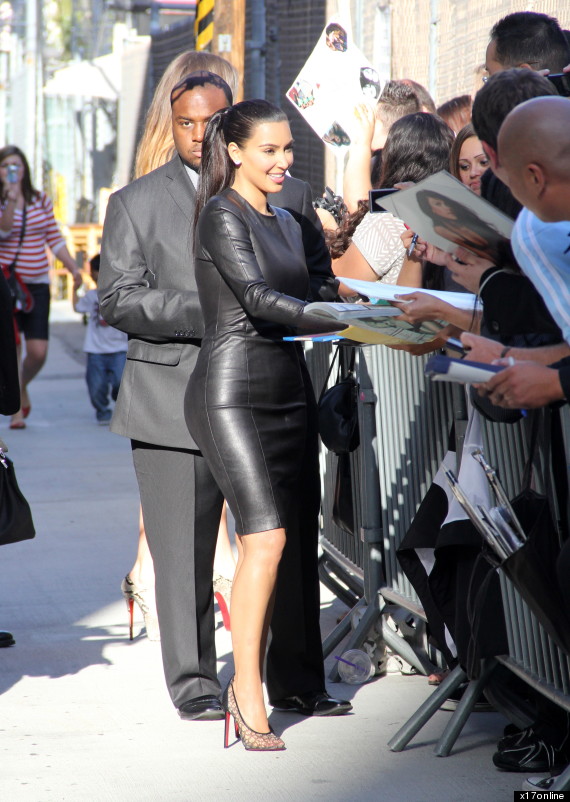 Check out more photos of Kim:
PHOTO GALLERY
Kanye West, Kim Kardashian Attend Lakers Game In Los Angeles
BEFORE YOU GO