Ever wish you had a second pair of ears?
Even if the answer to that question is "no" (and we assume it is), you'll probably find these earrings pretty cute. Found on Etsy, "Little Third Ear" earrings are shaped like actual ears, shrunk down to earlobe size. As designer Percy Lau describes them on her Etsy page, "Your big ear grows a little ear." Or gets a thumbnail of itself, to mix body part metaphors.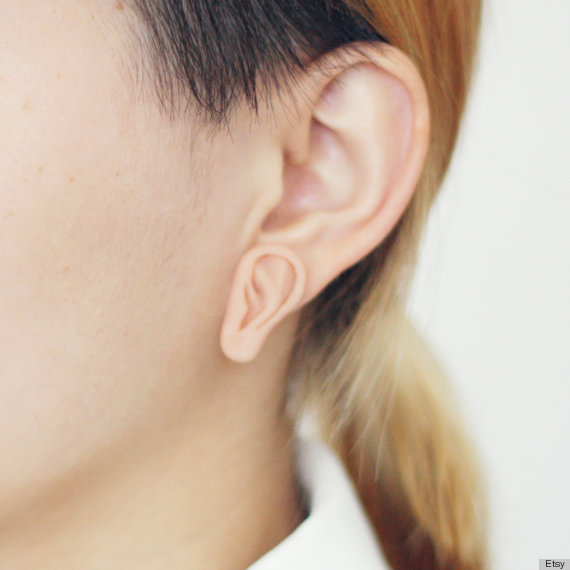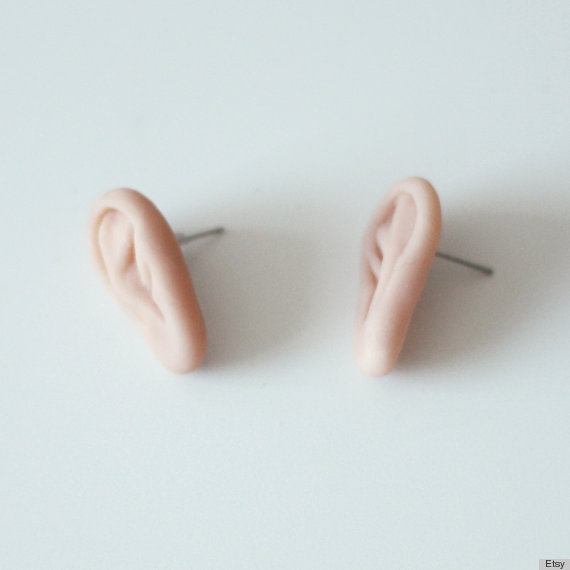 See more peculiar products for women...