Since making a splash on "Gossip Girl" in 2007, Blake Lively has found it hard to separate herself from her Upper East Side-dwelling, party-hopping, dressed-to-the-nines character, Serena van der Woodsen. Now, as Lively starts saying farewell to her CW character, she's opening up about distinguishing her own life from her on-screen roles in the July issue of Marie Claire.
"People like to draw parallels between my life and the scandalous stories on 'Gossip Girl.' I dress the same as my character, so they think, 'She lives this life on and off set.' I recently shared how many boyfriends I've had [four], and people were like, 'That's impossible!' But it's true. I've been with very few people. If I'm not with somebody who really excites or inspires me, then I'd rather be by myself."
Lively, who has been quietly dating actor Ryan Reynolds for several months, revealed in an interview with Elle earlier this year that her romantic life isn't as exciting as some might think.
"I've had four boyfriends in my whole life," "The Savages" star said. "I've never been with anyone that's not a boyfriend. If I spend time with a man, it's because there's somebody that I know well who has been a friend for a while."
Before dating Reynolds, Lively was in a longterm relationship with her "Gossip Girl" co-star Penn Badgley.
Check out photos of Lively in Marie Claire's July 2012 issue below. For more, head over to Marie Claire or pick up the issue, on newsstands June 19.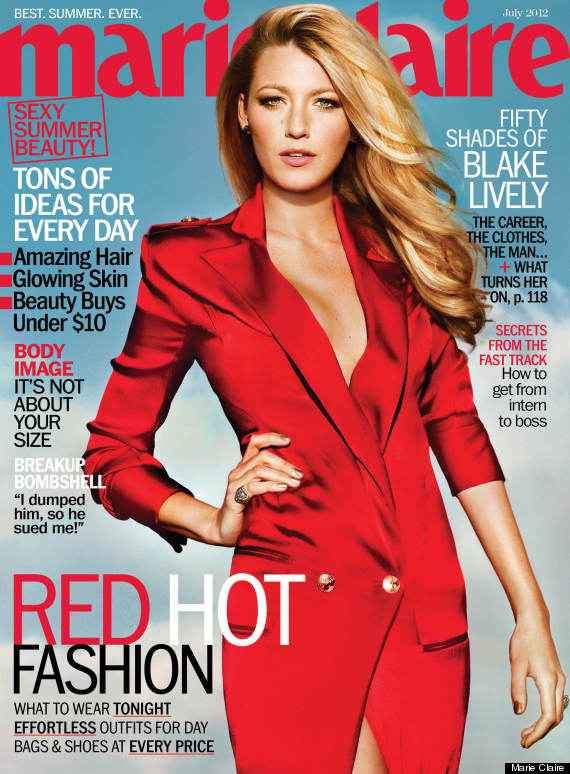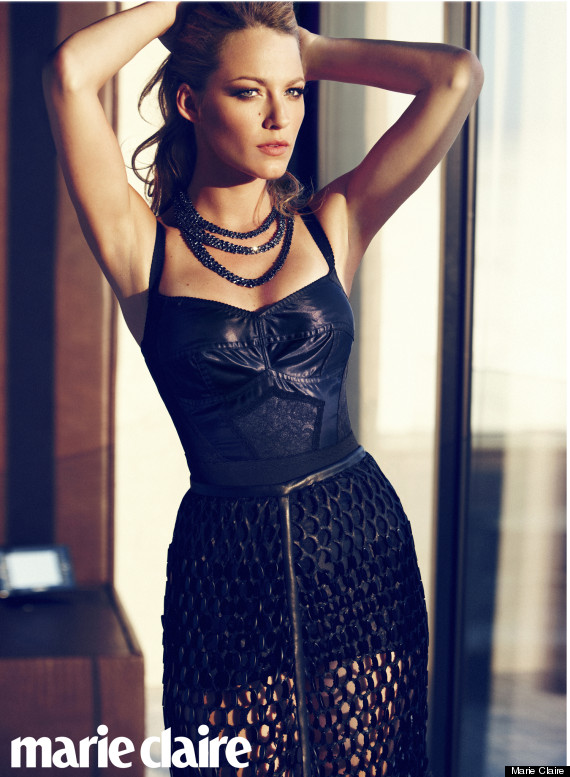 Celebrity Photos Of The Week:
PHOTO GALLERY
Celebrity News & Photos
BEFORE YOU GO