This past weekend, James Franco showed his short film, titled, "Brad Renfro Forever" to a packed audience in the basement of the New Museum. The event, which was hosted by Artspace.com and The THING Quarterly, was to pay tribute to Brad Renfro, the actor who passed away in early 2008 from a heroin overdose. The original plan was to include a psychic, presumably to contact his friend's spirit, but during the Q+A after the film screening Franco said he ultimately scrapped the idea because it didn't seem right.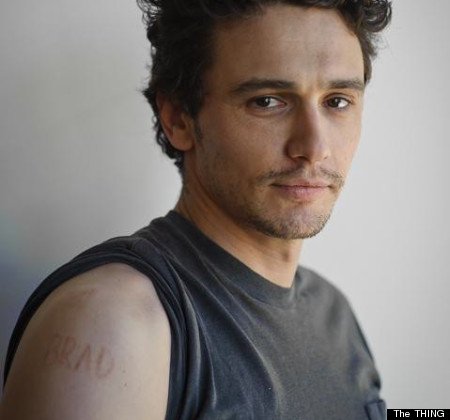 The New Museum event marked the release of a limited edition switchblade with "Brad Renfro" in rainbow letters across the side and "FOREVER" in caps across the blade. The object d'art is a playful reference to "Deuces Wild," the boy gang film that Franco and Renfro starred in together a decade ago. In Franco's tribute film, "Brad Renfro Forever," we see the actor getting "BRAD" carved into his arm with a switchblade by Mark Mahoney, the legendary LA tattoo artist. Before the deed, Franco and Mahoney are seen in the film discussing how to execute the operation. "What if we do it prison style," Franco queries. The tattoo artist responds, drawing in the air with his hands, "You could maybe do a 4-Ever," which elicited a good laugh from the audience. In the Q+A after the screening, photographer Laurel Nakadate had the gall to chide him for doing the "girl cutter version," which faded quickly.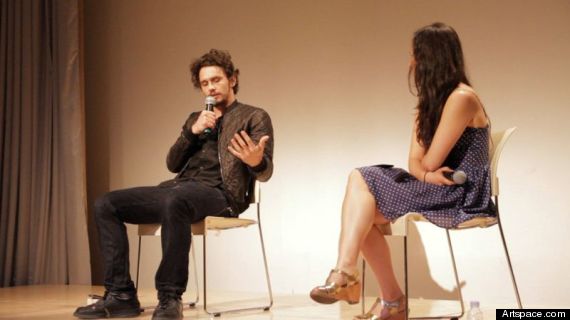 After the screening, Franco said, "Remember Brad needed something this strong because he was violently forgotten." This is because Renfro's death was quickly overshadowed by the death of Heath Ledger a week later. At the 2008 Academy Awards, Renfro wasn't even included in the montage of those who died that year. Franco insists the film is "a metaphor for people who don't have control over their lives" -- actors who, he says, "get used up" too quickly in a cutthroat industry. Through the extreme act of etching his friend's name on his body, Franco could bring attention to Brad's life and legacy.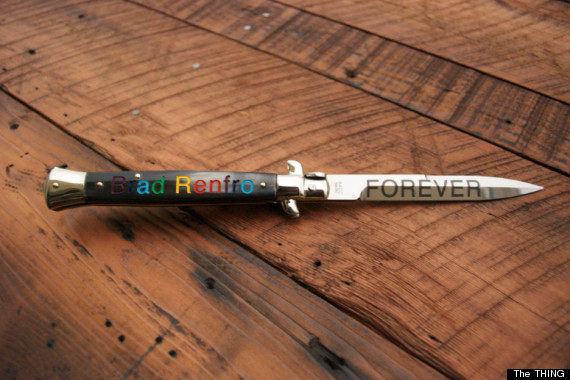 For those of you interested in owning your own Renfro-inspired switchblade, you can score one for a cool $850 here, but please don't try Franco's stunt at home.
BEFORE YOU GO