Did you know that beef jerky has a national day? It does, and it's today. Oh -- happy National Beef Jerky Day (sorry we forgot to say that before)!
To celebrate, mosaic artist Jason Mecier created a beef jerky portrait of Sasquatch. For the beefy materials, he partnered with Jack Links Beef Jerky, who have some of the funniest beef jerky commercials we have ever seen.
We think Sasquatch would probably hang this portrait proudly on the walls of his cave, unless he ate it first. Look how happy he is!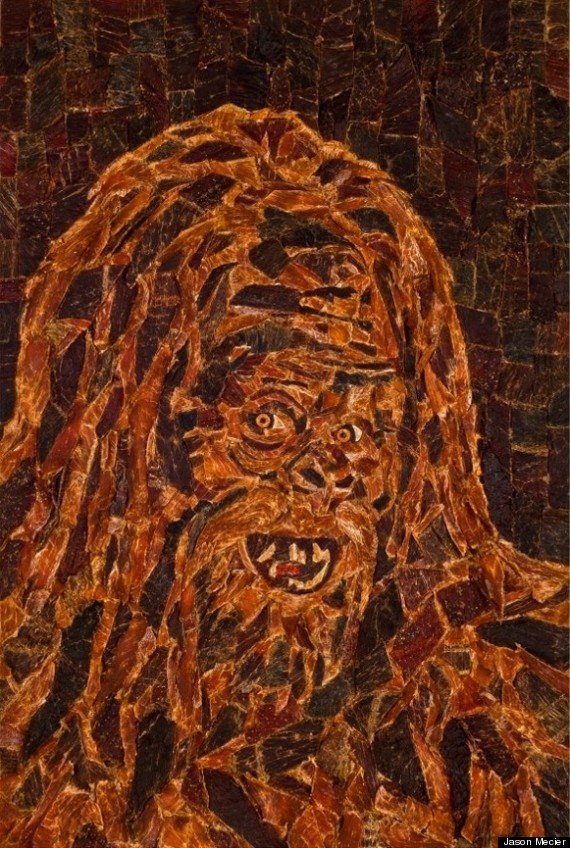 [via Buzzfeed]