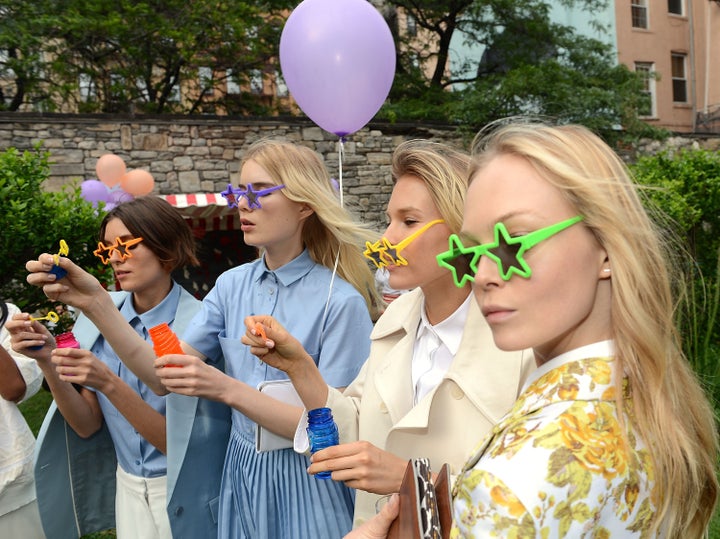 Lucky for Stella McCartney aficionados, the designer decided to do something a bit more engaging to showcase her Resort 2013 collection. The saturated yellow and baby blue colors of the clothes were displayed amidst a full-on carnival, complete with games of cricket, balloons and models blowing bubbles at The Marble Cemetery in New York's East Village. Anne Hathaway, Solange Knowles (with stylish son Daniel Julez Smith, Jr, in tow) and even Jim Carrey came to toast Stella's latest creations and join in on the festivities.
While Solange played retro games in a purple dress by the designer, Hathaway showed off her pixie cut in a white Stella McCartney suit, nude heels and a classic pair of Ray-Bans -- very carnival chic. We've definitely taken style notes for our next backyard shindig.
Check out the photos below. Don't you wish you were invited?
PHOTO GALLERY
Stella McCartney Resort 2013 Presentation