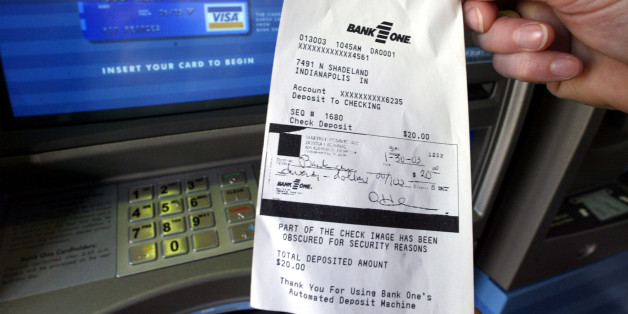 From 24/7 Wall St.: As new regulations have eaten into their profits, banks have looked for new ways to increase revenue from their customers. Many banks tried, unsuccessfully, to implement debit card fees. More successful for banks was raising checking account fees. And despite being quite pricey, some banks have even upped fees for overdrafts. In fact, banks collected $29.5 billion in overdraft fees in 2011 alone.
The general assumption is that customers should know what they are getting themselves into when they agree to these fees. But according to the Safe Checking Project at Pew Charitable Trusts, customers are often unaware of the fees associated with their checking accounts because many financial institutions are not upfront about them. Furthermore, bank customers are overwhelmed with very long disclosures — 69 pages on average, according to Pew.
"The problem is that these disclosures are hard to read," Susan Weinstock, director of the project, told 24/7 Wall St. "Nobody reads these things. They are not meant to be read. They are complex."
Some banks fare better than others in terms of disclosure. Certain banks have all of their information online, which is considered most easily accessible to customers. Others have some information only available at local branches, which is less accessible, but at least is available. And a few banks do not disclose important information to customers at all.
24/7 Wall St. compiled a list of the top and bottom three banks in terms of their transparency with customers regarding checking account fees. Pew measured how 12 different banks disclosed nine different pieces of information regarding checking account fees:
-Minimum deposit needed to open an account
-Monthly fee
-Requirements to waive monthly fee
-Nonsufficient funds fee
-Overdraft transfer fee
-Overdraft penalty fee
-Maximum number of overdraft fees per day
-Extended overdraft penalty fee
-Posting order
Pew then categorized banks on each piece of information based on how readily accessible the information was to consumers. Based on this information, 24/7 Wall St. compiled the following list of the top and bottom three banks:
PHOTO GALLERY
Banks Hiding The Most (And Least) Fees