Now that summer is just about here, you may be enjoying your fair share of refreshing iced tea. And let's be honest, it's delicious, but it has a tendency to stain anything it comes in contact with, especially that favorite plastic pitcher or reusable party cups. We know that removing potent stains from plastic, caused by things like tomato sauce, iced tea or coffee can be a challenge, but don't go switching your favorite summer-time beverage just yet. There is hope to cleaning those lingering stains. Keep reading for the how-to.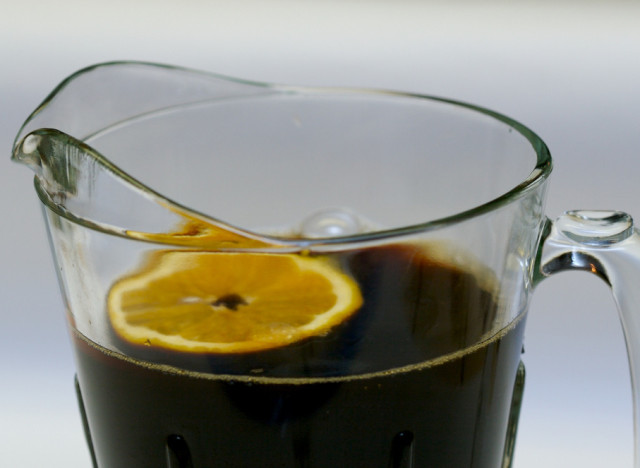 Photo from Flickr user INeed Coffee / Coffee Hero
One way to get those pesky stains out is to first fill your pitcher with hot water. Then add two tablespoons of dry or liquid dishwasher detergent. (This is not to be confused with dish washing soap!) Let this mixture sit in the pitcher for about 15 minutes. Afterward, rinse the pitcher and the stains should lift right off the plastic. If your stain still lingers, repeat the process again.
Have something to say? Be sure to check out Stylelist Home on Twitter, Facebook and Pinterest.