"The Walking Dead" is bringing back a familiar face for Season 3.
Merle Dixon, Daryl's brother, will return. The character, played by Michael Rooker, was last seen in Season 1. He cut off his hand and the survivors thought he had been eaten by zombies. He's alive, and sporting an improvised prosthesis.
Season 3 will see Rick Grimes and his merry (and very dirty) band of human survivors face another danger besides zombies: other humans. The Governor (David Morrissey) will menace Rick and co., but they'll have a new ally, Michonne, played by Danai Gurira.

Take a look at the first official photo of Merle below and head over to AMCtv.com for more images from "The Walking Dead" Season 3.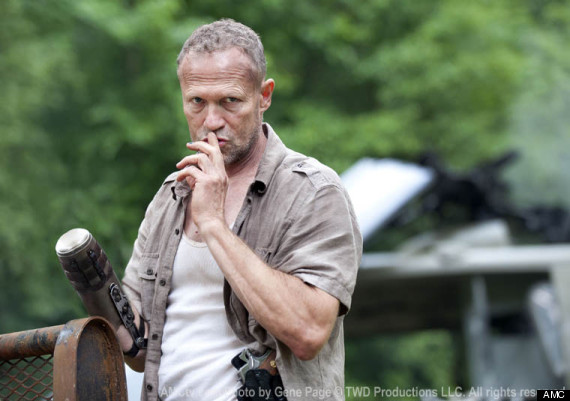 BEFORE YOU GO