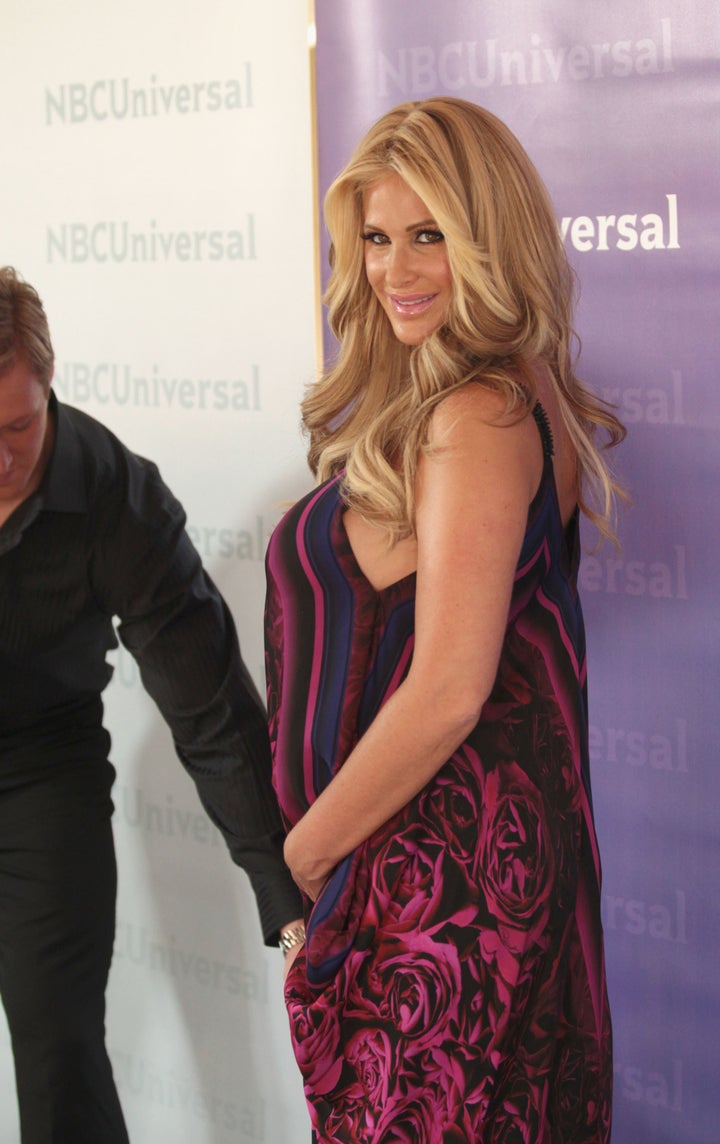 The success of "Real Housewives of Atlanta" cast member Kim Zolciak's nine-episode spinoff, "Don't Be Tardy for the Wedding," has surprised everyone, including Zolciak. The Bravo show has more than 2 million viewers. And Thursday's one-hour season finale (9 p.m.) will not be the last we see of Kim.
"I got to be honest with you. I'm so pleased with this show and excited and grateful for all my viewers," Kim tells me. "No one really gets to know everyone on 'Housewives' because their segments are five to seven minutes, maybe 15 minutes at most, in an episode. So it's very hard to really get to know that person. I think the reason it ['Don't Be Tardy'] has been so successful is I am in a different place. I have an amazing husband. I had a baby. I'm having another baby. People get to see more of what it's like in my home every day, and my home is fun."

Knowing well that the last "Real Housewife" who had her own wedding special, Bethenny Frankel, has gone on to star in her own successful spinoff series, Kim says that's definitely a direction she would like to take.

"I definitely wanted it to be successful, doing this wedding spinoff. But I didn't think it would be this big," admits Kim. "I would love to have my own spinoff."
"The only person I'm close to on the show ['Real Housewives'] that I have a genuine friendship with is Kandi [Burruss]. I know she's absolutely not jealous; she's very happy for me," adds Kim. "By watching the reactions of some of the women at the reunion, they are all just a little bit -- I don't know if jealous is the right word. NeNe [Leakes] is also very successful in her career so it's not so much a jealousy thing. We all kind of are going in a different direction."

FOLLOW NAUGHTY BUT NICE ROB ON TWITTER
PHOTO GALLERY
The Real Housewives of Bravo
BEFORE YOU GO