Stay classy, Mitt Romney.
According to reports from journalists on the scene, the GOP presidential candidate's campaign bus showed up at the location of President Barack Obama's scheduled campaign speech in Cleveland, Ohio, and proceeded to taunt his supporters.
The bus reportedly circled and honked at the crowd waiting for Obama. The crowd, in turn, jeered back.
Some tweets from the scene:
And a picture of Romney's bus parked two blocks from Obama's event site, snapped by BuzzFeed's Zeke Miller: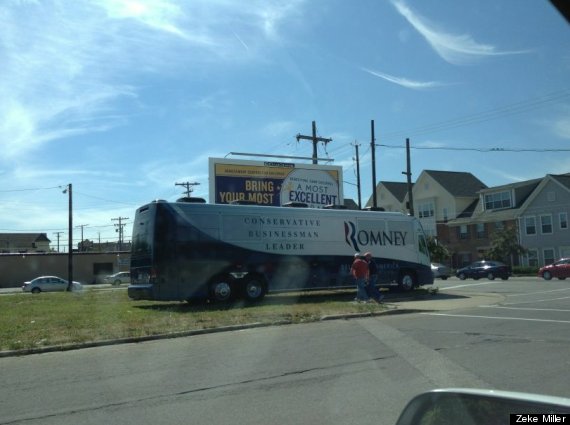 Obama spokeswoman Lis Smith was not impressed:
Obama is giving a major speech at Cuyahoga Community College, where he is expected to present his economic vision for the country.
The former governor of Massachusetts is also giving a speech on the economy in the battleground state.
BEFORE YOU GO