Navigating the years after childhood stardom can be tough. Not every child star can achieve grown up success, but then again, not every young actor has Tom Cruise in his corner.
It's been 15 years since six-year-old Jonathan Lipnicki stole the show opposite Cruise in "Jerry Maguire," but now Lipnicki is hoping to be more than just the "Did you know a human head weighs eight pounds?" kid. In an interview with Vulture, Lipnicki, now 21-years-old, said he recently turned to his former co-star for a little career advice.
"We sat out on the patio to his house and talked about acting," he said. "He puts a lot of emphasis on being polite and manners and being on time. He said to always keep yourself busy, because then you'll always be motivated to be creative. The more you produce, the more you create, the happier you're going to be anyway."
Say what you want about Cruise, but he has found a Hollywood formula that works. At almost 50, Cruise is still a marketable action hero, starring in 2011's "Mission: Impossible, Ghost Protocol." In "Rock of Ages," he proves that he also has the vocal chops to step into the shoes of rock icon Stacee Jaxx. All this without mention of his role as a source of daily inspiration for Lipnicki.
"I have a poster of 'Mission: Impossible' that he signed, 'You can be my wingman anytime.' And it's one of those things that, whenever I feel down, it makes me believe in myself."
All together now: Awwww!
Check out the photo from Lipnicki in 1998 and at his 2011 birthday celebration below.
PHOTO: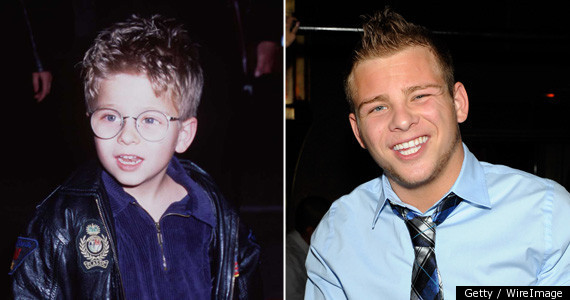 PHOTO GALLERY
Child Actors That Succeeded In Adulthood
BEFORE YOU GO