Chumley, an English Bulldog mix from Colorado who was found hundreds of miles away in Kansas last week, is finally headed home, according to Fox4KC.
Chumley is lucky too -- he'd been missing for four months and would have been put to sleep this week if it weren't for a dedicated animal rescue volunteer who tracked down the dog's family.
Darath Smith, the volunteer who helped find Chumley's family, told The Huffington Post that Chumley was found on the side of the Kansas Turnpike, leaning up against a fence and was taken to Bonner Animal Rescue on June 7th. When the dog was examined, it was discovered that he was microchipped, but it wasn't much use. "Chumley was scanned and a microchip was found, but the information on it provided outdated information and all of the phone numbers were disconnected," Smith said. "I spent a day researching until I located the owner's son, who I called non-stop until he answered. When his owner found out, he was going to drive all the way here, but instead I told him that we could get Chumley on transports to Denver."
According to Smith, the bulldog mix is currently staying with a friend of hers at a local rescue until he leaves sometime next week to go back home. Chumley will be transported by PetEx, a Kansas City, MO-based transport service for rescued animals, out of Kansas City so he can get back to Colorado with his family.
Smith told The Huffington Post that Chumley went missing out of his backyard in Colorado in February and had not been seen since. It still remains unclear how Chumley made it all the way from Colorado to Bonner Springs, Kansas -- Bonner Springs is in eastern Kansas and even from the eastern Colorado state border, Chumley would have had to travel almost the entire length of the state -- that's more than 400 miles.
LOOK: A photo of Chumley doing much better.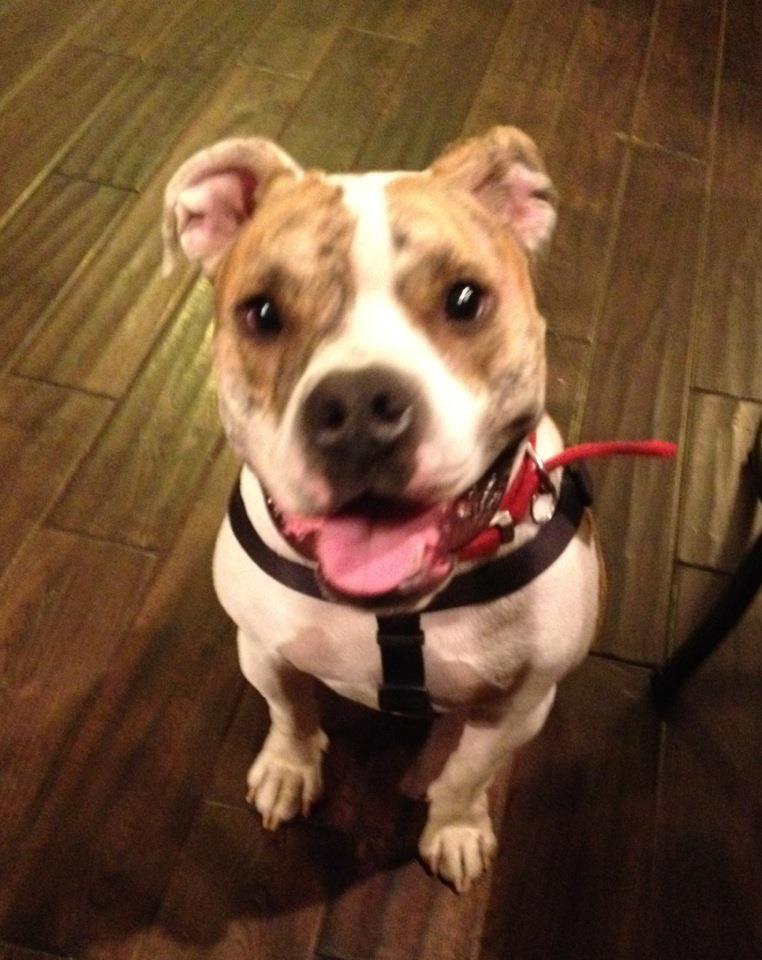 It's not the first time a Colorado pet has mysteriously wound up hundreds of miles away from its family. Back in 2011, a Boulder family was reunited with their Labrador mix named Buster Brown, who had gone missing seven months prior and turned up more than 1,200 miles away in an animal shelter in Salinas, California, CBS4 reported. Buster Brown was also microchipped which helped lead the animal shelter to Buster's family.
And just three months later in 2011, a calico cat named Willow, who had disappeared from her Boulder, Colo. home was found on a Manhattan street more than 1,600 miles away, according to The Associated Press. And even more incredibly, Willow had been missing for more than five years.
UPDATE: Darath Smith contacted The Huffington Post after publication to provide further detail on Chumley. We've updated the story with her observations.
LOOK: Photos of Willow the cat reunited with her family in Boulder, Colo. after going missing for years.
BEFORE YOU GO
PHOTO GALLERY
Willow, Colorado Cat, Found In NYC, Returns Home