As we munch on our morning cereal, we'd like to applaud Special K for making a big statement about body image with its new "What will you gain when you lose" campaign.
The British ad campaign, as explained on MySpecialK.co.uk, is about changing the way women think about weight loss and focusing on body confidence rather than body size. In a new commercial, British women step on a scale in the very public Covent Garden; instead of their weight flashing on the screen, a word will pop up -- "moxie," "happy," "sass" -- that represents what they will gain by losing weight.
In addition, photos from Special K's new British campaign feature real "plus-size" women with body mass index as high as 29. (A BMI of 18.5 and 24.9 is considered healthy; 25 to 29.9 is overweight.)
"We want to encourage a responsible attitude when it comes to body image and to show that losing weight isn't just about the way you look or a certain size you need to conform to, but more importantly about the way it makes you feel," a Special K spokesperson told the Press Association.
The use of real, non-model women and an emphasis on attitude over physical body size follows a recent trend. Dove's Campaign for Real Beauty, begun in 2004, is one example of regular women with a variety of body sizes posing for a female-tailored ad campaign.
Find out more at MySpecialK.co.uk and check out some of our favorite plus size models below!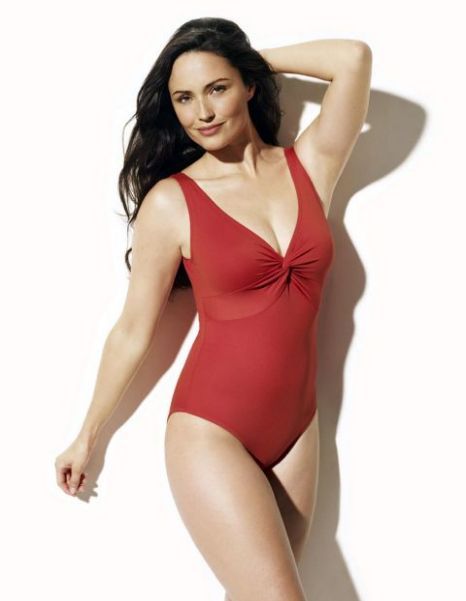 PHOTO GALLERY
Curvy Models