'Django Unchained' is a Quentin Tarantino film, which is shorthand for "an extremely violent movie."
The "Kill Bill" director is known for pushing the limits of what audiences -- and the MPAA -- can tolerate. Judging by the comparison below, the "Django Unchained" trailer may have been too much for the U.S. There is way less blood hitting the cotton in this shot (which takes place at 1:53 in the domestic version), but it's not clear that this change was made at the behest of the MPAA. It's not uncommon for studios to release different cuts of trailers for different audiences, and clips included in trailers are sometimes noticeably different from those used in the actual end product.
"Django" stars Jamie Foxx, Christoph Waltz, Leonardo DiCaprio, Samuel L. Jackson, Don Johnson, Franco Nero and M.C. Gainey. The film hits theaters on Christmas, and Will Smith is not a part of the cast.
[via Reddit]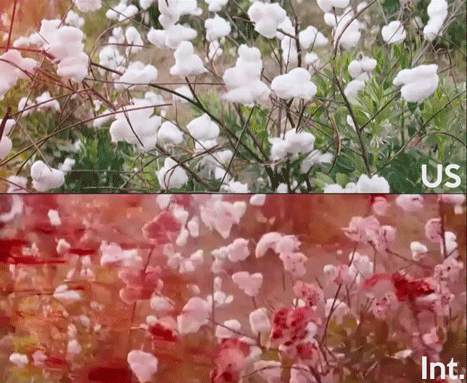 U.S. Trailer:
International Trailer:
More:
PHOTO GALLERY
'Django Unchained' Stills
BEFORE YOU GO