For the fifth consecutive year, Warner Bros. Entertainment will create a set of limited edition hotel key cards for San Diego's annual Comic-Con, based on three of their most anticipated new series.
The studio is once again distributing over 40,000 specially designed key cards for use in 38 of San Diego's top hotels over the weekend of the convention, from July 12-15. This year's offerings feature designs for NBC's "Revolution," ABC's "666 Park Avenue" and The CW's "Arrow."
Pilots for all three shows -- as well as the studio's midseason offerings, Fox's "The Following" and The CW's "Cult" -- will be screened for fans at Comic-Con's Preview Night on July 11 and during the series' respective panels over the course of the weekend.
HuffPost TV has an exclusive first look at the art for the "Revolution" key card, which you can check out below before the three designs are released wide. "Revolution" focuses on a family's struggle to reunite in a post-apocalyptic landscape where all forms of technology -- phones, cars, computers and even lights -- have mysteriously stopped working. The show was created by "Supernatural" mastermind Eric Kripke, directed by "Iron Man" helmer Jon Favreau and produced by genre guru J.J. Abrams.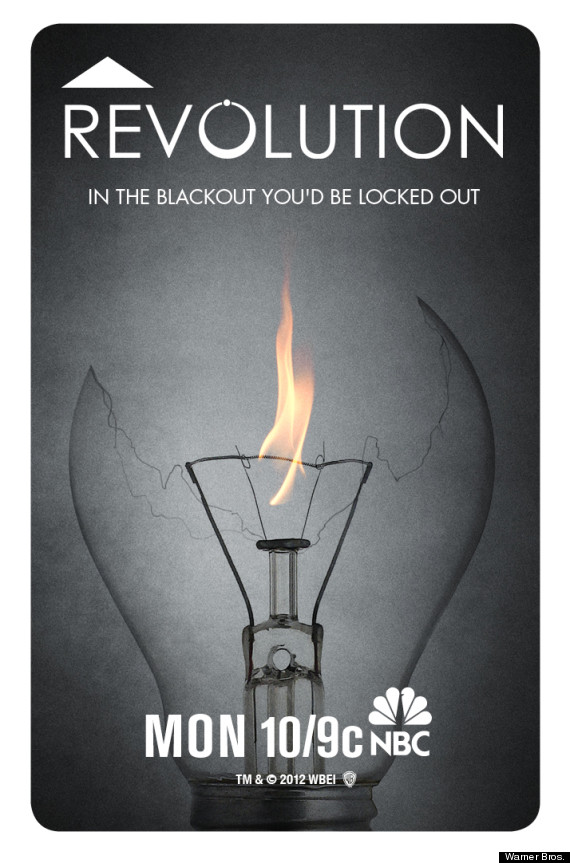 In a recent interview with CNN, Kripke weighed in on the current cultural fascination with post-apocalyptic tales, also exemplified in shows such as TNT's "Falling Skies" and AMC's "The Walking Dead."
"There's something in the collective zeitgeist that people feel we're headed towards a cliff," Kripke told CNN. "The population is massive, we're separated from our food supply, we're eventually going to run out of oil, and there's international tensions. People feel like we're really out of balance and due to be knocked down a peg by war or disease or something."
Kripke said he wanted to explore the "other end" of that with "Revolution." "We're not interested in nihilism or hopelessness," he explained. "We'll all survive and be OK if we remember the things that bring us together: family, brotherhood and mercy."
Such themes should be familiar for fans of Kripke's most enduring work, The CW's "Supernatural," which begins its eighth season this October. If you're in San Diego during Comic-Con, you can catch "Revolution's" first panel on Saturday, July 14, where Kripke and series stars Billy Burke, Giancarlo Esposito and Tracy Spiridakos will be on hand to answer questions. In the meantime, watch the first trailer and read a full description of "Revolution" here.
You can check out our first impressions of all of the major networks' new shows, including "Revolution," (NBC) "666 Park" (ABC) and "Arrow" (The CW) here:
NBC | Fox | ABC | The CW | CBS
BEFORE YOU GO