As the mother of a demonized child in "The Omen," Lee Remick was used to playing the damsel in distress role. In this 1969 photo, however, she looks completely cool and collected. Remick is pictured alongside co-star James Coburn during the filming of mystery-drama "Hard Contract," where she plays lustful Sheila Metcalfe, a woman who charms an assassin into giving up his ways. Remick's allure is no surprise, she looks effortlessly glamorous and in a belted sleeveless dress and white framed sunnies. Would you give this look a try?
Shop the look and check out more from our A Look Back archives below.
Want more? Be sure to check out Stylelist on Twitter, Facebook, Tumblr and Pinterest.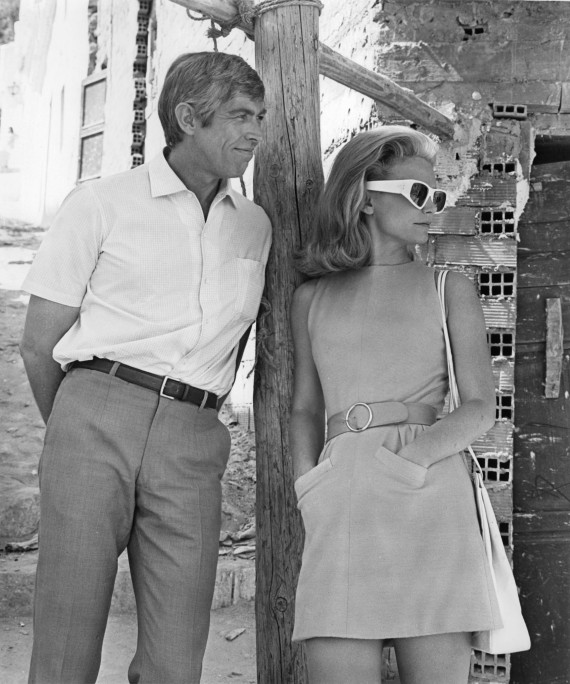 Getty Images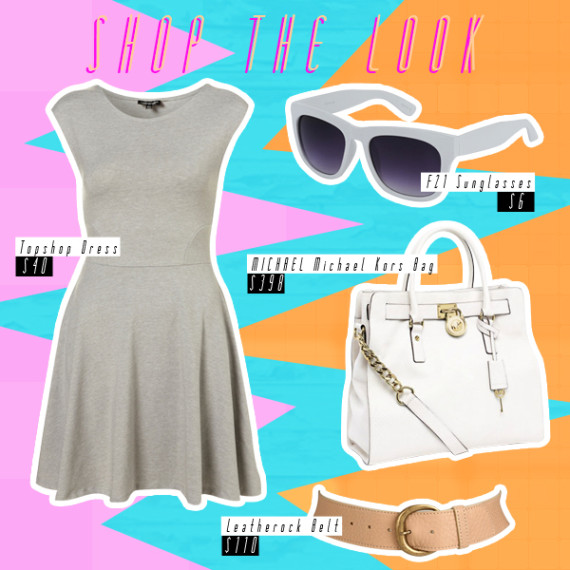 Art by Raydene Salinas
Topshop Dress, Michael Kors Bag, Forever 21 Sunglasses, Leatherock Belt
PHOTO GALLERY
A Look Back