Want a quick way to personalize any garment or accessory? Than look no further than this Craft Of The Day From handkerchiefs to sheets and scarves, these stamps from Michael Ann Made are sure to add instant flair to ordinary gear. Plus, they're made with easy-to-find supplies, like corks, film canisters and sheets of craft foam. Ready to make these stand-out stamps? Keep reading for the how-to.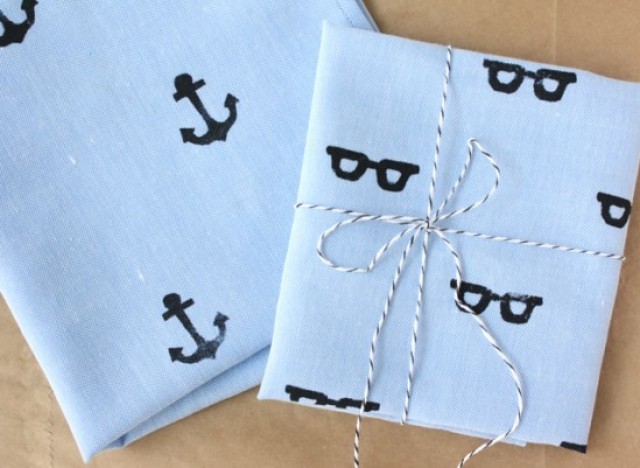 Photo by Michael Ann of Michael Ann Made.
You'll Need:
Sticky back foam sheets (like these from Joann Fabrics)
Old film canister or cork
Scrap of felt
Small plastic tray or tupperware lid
Fabric paint
Fabric (for stamping)
Scissors
How to Make It:
1. Draw your stamp design on a piece of paper. Then cut it out and trace it on a foam sheet.
2. Carefully cut out the foam design.
3. Peel the backing from the design and stick it to your film canister or cork stopper.
4. To make the stamp pad, pour a decent-sized drop of fabric paint onto a plastic lid or tray.
5. Lay the felt onto the paint, letting it absorb.
6. Press your custom stamp into the felt, covering it completely with ink. Now you're set to stamp whatever fabric you'd like. Have fun!
And, be sure to check out our other great crafts in our Craft Of The Day slideshow below.
PHOTO GALLERY
Craft Of The Day