We reported on "Maleficent" yesterday, so we'll keep this brief. Disney released an artistic shot of Angelina Jolie wearing her horns for the "Sleeping Beauty" pre-quel, but paparazzi caught photos Jolie filming in her full costume.
You can see both photos below. We're including some more information about the film below the images.
On set photo: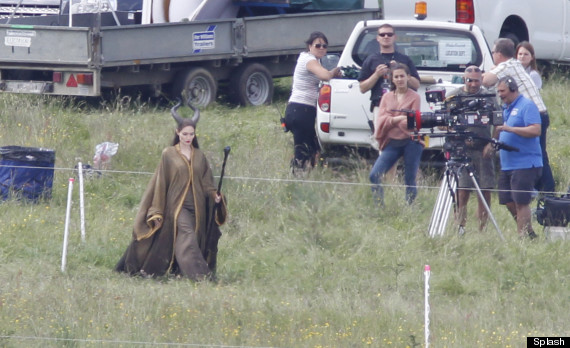 Disney's image: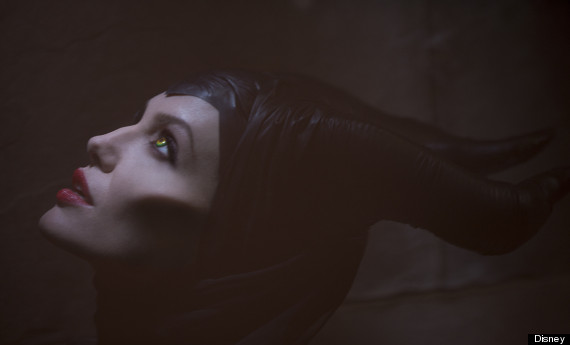 The original character: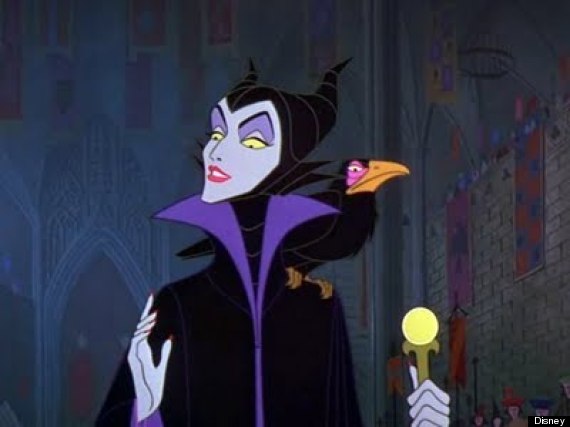 "Maleficent" tells the story of the the Mistress of Evil, the villain from "Sleeping Beauty." Disney promises the movie will reveal "events that hardened her heart and drove her to curse the baby, Aurora." As we previously reported, the film had been knocking around Hollywood for years. Though Jolie was almost always attached (just something about her?), a number of directors -- including Tim Burton -- were rumored to be interested in the project.
Joining Jolie in the film are Elle Fanning as Aurora/Sleeping Beauty, Sam Riley, Sharlto Copley, Imelda Staunton, Miranda Richardson, Juno Temple and Lesley Manville. Robert Stromberg makes his directorial debut.
The film will hit theaters in 3-D on March 14 .... of 2014
BEFORE YOU GO