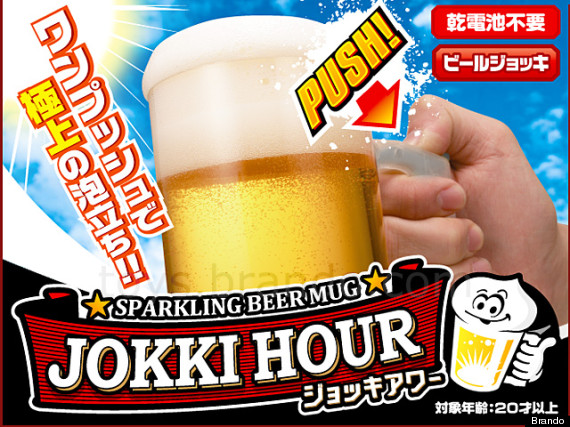 If you're the type of person who likes huge foamy heads atop your beers, then have we got a product for you. Japanese manufacturer Brando sells a product that'll give you nearly half a mug of foam, if these promo videos are to be believed.
With the click of a button, the Professional Beer Foam Making Mug fizzes up just the way you (or, you know, don't) like it. Submitted without comment, here's the product description on the official website:

Not Only have fun, but also make your beer More Delicious! Happy Hour, Party, BBQ, Dining and Gathering, Just Get Rid of all those Trifles, Let's have your Private Great Fun Time!!
It's battery-free, for your convenience, and it only costs $22.50. Yay?
CORRECTION: An earlier version of this post cited an erroneous source, which stated that Brando is a company based in Hong Kong. It has been updated to reflect that it is based in Japan.