The results are in. After counting up all the Facebook "check-ins" in Los Angeles, the social network revealed Tuesday that the Staples Center is the top social landmark in the entire city.
It makes sense -- given how difficult it's been this year to snap up tickets to our vastly-improved LA Clippers, Lakers or Kings, sports fans would want to show off a little on Facebook if they're attending a big game.
The social network aggregated anonymous check-ins made on Facebook or a third-party app to come up the data, and excluded locations like airports and metro stations to make sure to compile a list of destinations.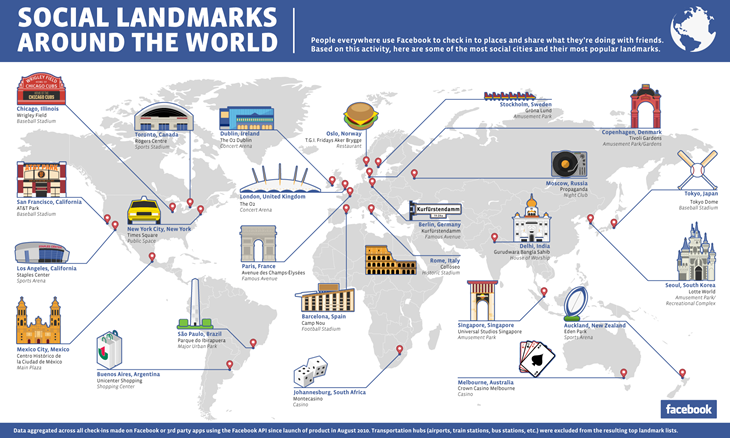 Photo courtesy of Facebook. Click here to see a larger version of the image.
The resulting lineup of the top five social landmarks in LA may sound depressingly corporate (what, no Kogi truck check-ins?), but it turns out LA is in good company. Sports stadiums or arenas are the top landmarks in seven other cities worldwide, while concert arenas and shopping malls each top two cities' lists.
Take a look at LA's top "social" landmarks, according to Facebook. Do any of the locations surprise you?
PHOTO GALLERY
Most Social Landmarks In LA