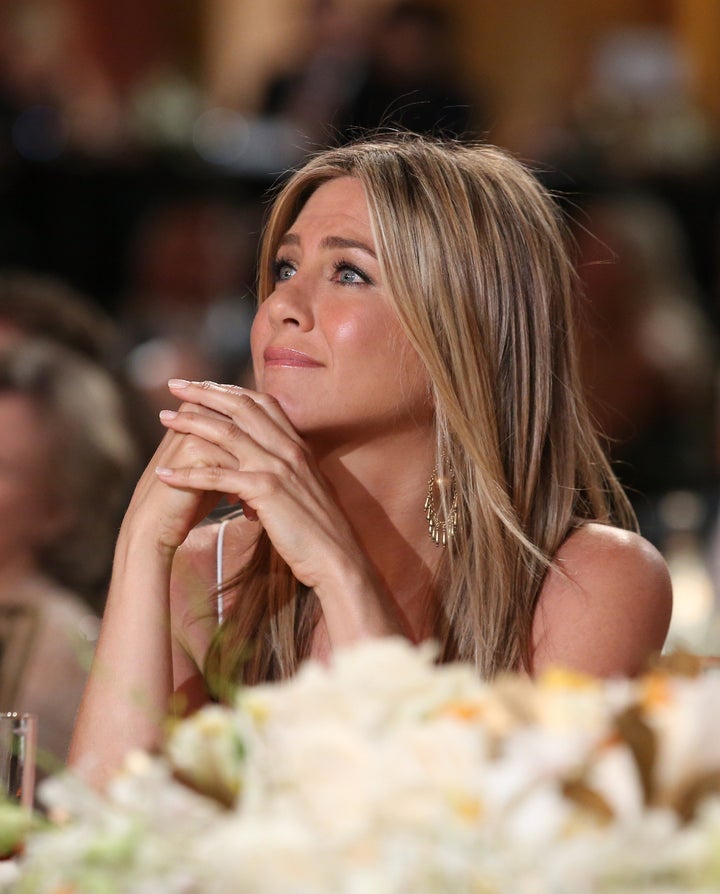 Aveeno is allegedly shelling out the big bucks to acquire some celebrity talent. Page Six reports that Aveeno offered Jennifer Aniston a whopping eight-figure deal to represent the beauty product line.
If things go as planned, the stunning actress will take over the reins from model and actress Daniella van Graas to become the next face of Aveeno.
"Jennifer would be great for the brand because she appears to be very natural," an unnamed source told The New York Post. The deal, still being negotiated, would be worth a lot of money, "certainly eight figures."
Aniston is no stranger to beauty campaigns. The "Wanderlust" actress starred in multiple hair product campaigns for cosmetics and beauty company L'Oreal. Aniston also has Heineken and SmartWater on her commercial resume.
We like Jen's new adventurous style, but we must say we're still partial to "the Rachel" look -- face it Jen, you'll never escape your "Friends" rep.
Maybe Aniston will get back to her natural look if she becomes the face of Aveeno.
See to see Jennifer Aniston's style evolution!
PHOTO GALLERY
Jennifer Aniston's Style Evolution
BEFORE YOU GO