Sofia Vergara is smokin' -- literally -- on the cover of Vanity Fair Spain's July issue.
The 39-year-old "Modern Family" actress poses in a red, strapless silk jumpsuit while a lit cigarette dangles from her mouth, on the magazine's cover.
In a behind-the-scenes video from the sexy photo shoot, the actress is also seen wearing a black corset that hugs and accentuates all her assets.
We're used to thinking of Vergara as a vixen but she has a softer side. On June 19, the actress recorded a heartfelt message for Aimee Copeland, the Georgia student recovering from a flesh-eating disease.
"We always have you in our minds and we also believe that you are such a strong person" Vergara said in the video message, recorded in New York City. "We're so proud of what you've been doing and going through. And we hope the best -- hopefully I can meet you soon and give you a hug and tell you how much we're so amazed about what you've been going through."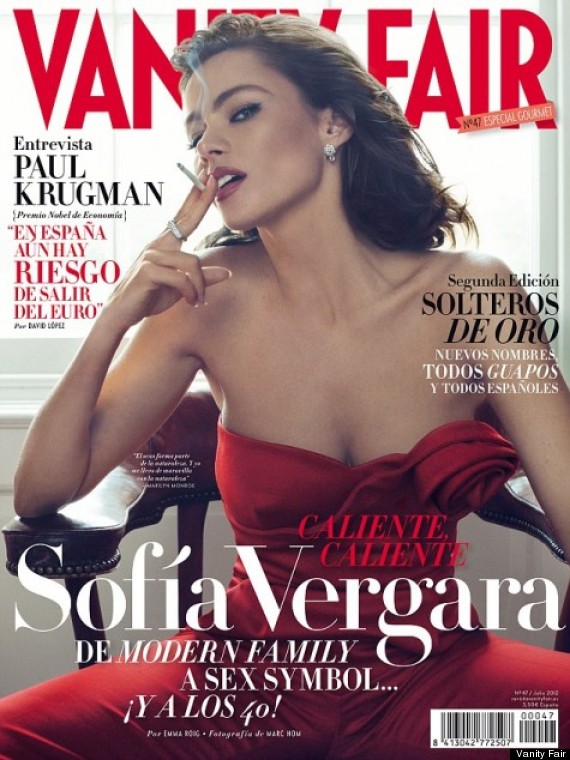 PHOTO GALLERY
Battle Of The Celebrity Cleavage
BEFORE YOU GO