Summer has officially begun, and a trip to the county fair is right at the top of our list of activities to best soak up the sun. If you, like us, have to spend another day at the office before you can hop on over to Coney Island, we offer you some incredible photos in the meantime. We originally found these beauties on Flavorwire.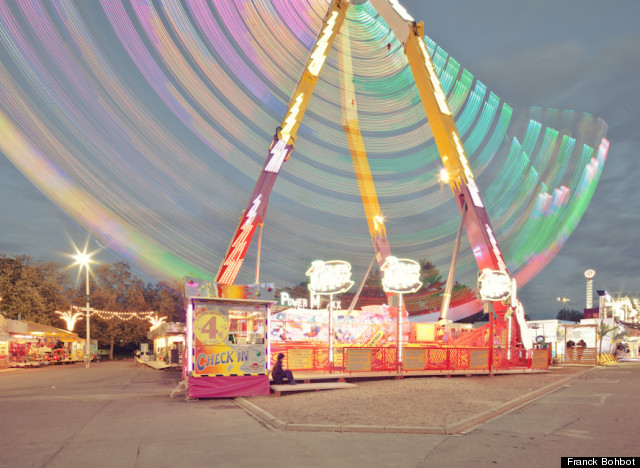 Franck Bohbot's 'Jour de Fete' is a photo series of the two month long Parisian carnival called "Foire du Trone." And of course, because everything is classier in Paris, creepy carnies and greasy funnel cakes are replaced with candy colored lights and flawless blue skies. (And there is not a crying child to be seen.)
In fact the scenes are so delicious looking they border on surreal, mimicking that funny ability we have to blend childhood reminiscing and daydreaming. In an email to The Huffington Post, Bohbot cited Stanley Kubrick and Andreas Gursky as influences, because they see pictures as forms of perfection coming from the soul. Isn't he just as sweet as cotton candy?
Hopefully one day we can enjoy the sun in a Parisian Ferris wheel, but for now these will do just fine. Happy summertime, readers!
PHOTO GALLERY
Franck Bohbot
BEFORE YOU GO