Fans of Chris Martin's voice, rejoice! Coldplay has released an acoustic rendition of their latest single, "Princess of China," featuring popstar Rihanna. The stripped down, slow tempo cut will be a part of the song's digital EP release.
Earlier this month, Coldplay and Rihanna released the video for their hit single. The video featured Chris Martin's stealthy ninja going head to head against Rihanna's own "gangsta goth geisha."
The track is the fourth single off Coldplay's fifth studio album, Mylo Xyloto, which debuted at No. 1 on the Billboard 200.
In March, Rihanna posted a behind-the-scenes photo from the video shoot to Twitter. "Gangsta goth geisha #thuglife #princessofchina," she tweeted, with a photo of herself dressed up and flipping off the camera.
Check out the Instagram photo of Rihanna below, but beware: it's slightly NSFW.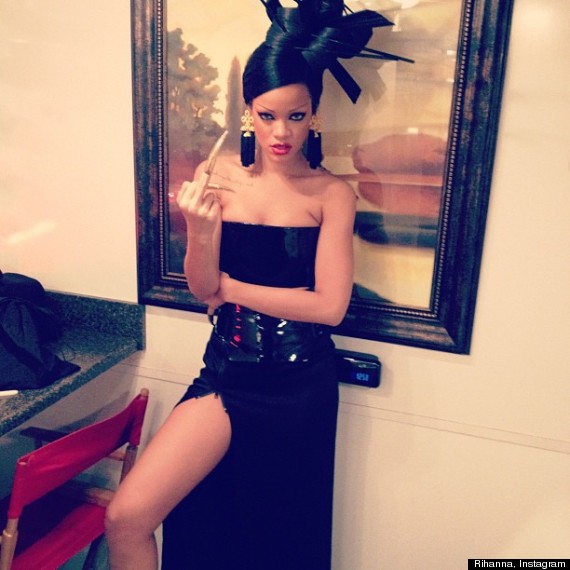 Listen to the acoustic version of "Princess of China" above.
PHOTO GALLERY
Rihanna Photos
BEFORE YOU GO