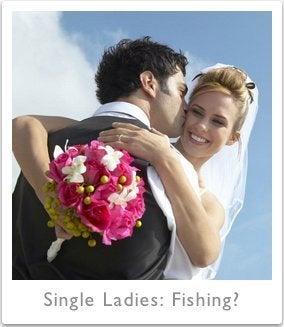 Fox News is widely known for political commentary, but on June 18, the network launched Fox News Magazine, a foray into the world of online lifestyle coverage, apparently aimed at female readers.
According to the launch message posted on the publication's Facebook page, "Fox News Magazine is the official lifestyle magazine of Fox News. We cover love, relationships, style, beauty, food, nutrition, fitness, décor, design, and, of course, celebrities."
Despite that fairly straightforward description, some readers have expressed criticism of and confusion about the new site's content. The Atlantic Wire described the magazine as "Listicles About Fat and Sex," and Business Insider's Julie Zeveloff wrote that she was "completely mystified by it."
We too were slightly perplexed by the lady mag. Why does it look like a Pinterest board? Why do we need so many ways to tie a beach cover up? What is a "snack attack" and why did Maria Menounos have one? So many questions...
We also thought about all of the ... interesting ... lessons that the articles in Fox News Magazine promise to teach women. We've rounded up 14 of the most confounding ones here. Click through, then tell us in the comments whether any of this makes sense to you.
LOOK: 14 Confusing Lessons From Fox News Magazine
PHOTO GALLERY
Confusing Lessons From Fox News' Women's Magazine