While we may be most familiar with seeing the spandex-clad fitness guru in her world-renowned at-home exercise videos, Jane Fonda was also known for her on-cue style and sex appeal. Case in point: The multi-talented actress's terrific beach style in this 1963 photo, taken on the French Riviera. A former fashion model (who is now 74 years old), she looks comfortable in tapered trousers, thong sandals, and a relaxed button-up blouse. And with that cardigan draped around her shoulders, isn't this outfit perfect for a chilly day by the shore?
Shop the look below and check out more fashion nostalgia photos.
Did you see how incredible the 74-year-old Fonda looked in a sheer beaded gown at this years Oscars? Catch her look here.
Want more? Be sure to check out Stylelist on Twitter, Facebook, Tumblr and Pinterest.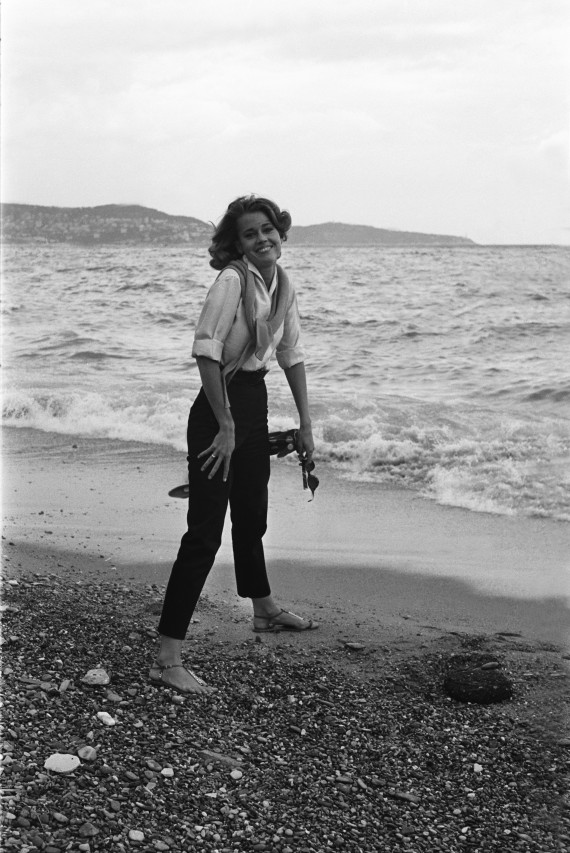 Getty Images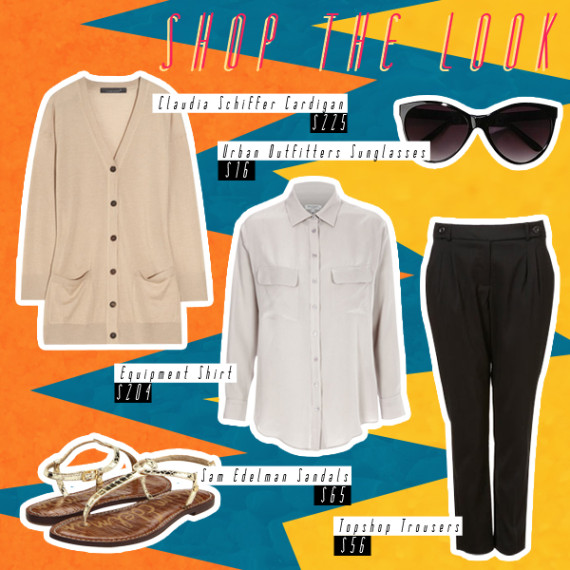 Equipment Shirt, Sam Edelman Sandals, Topshop Trousers, Claudia Schiffer Cardigan, Urban Outfitters Sunglasses
PHOTO GALLERY
A Look Back