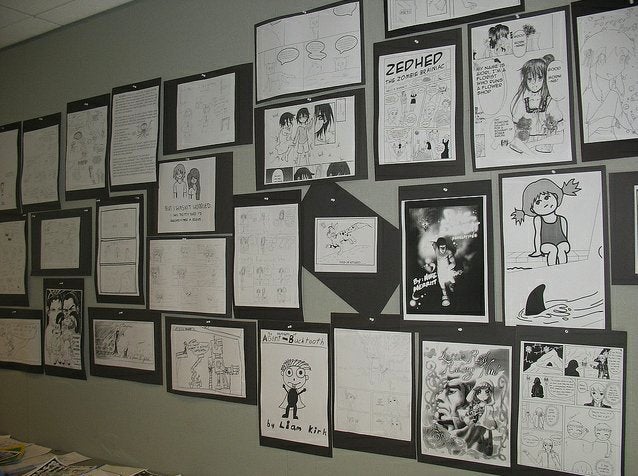 There's nothing worse than spending your summer dreading an upcoming year of Physics and American History. But classes don't always have to be a drag, and forward-thinking schools across the country are getting creative with their course offerings to keep students engaged. Would you be interested in taking a class assisted by video games, or one that analyzes and critiques comic books? What about a class designed to help you break into the fashion industry, or a course that brings history to life by reenacting battles in the classroom? (We know we'd sign up for "Art of the Graphic Novel"!)
We rounded up seven high schools across the country with course offerings designed to pique your interest. Click through the slideshow below to see how these awesome courses and electives keep things interesting between first and last period.
What class do you wish your high school offered? Sound off in the comments below or tweet your #DreamClass @HuffPostTeen!
BEFORE YOU GO
PHOTO GALLERY
The Coolest High School Classes