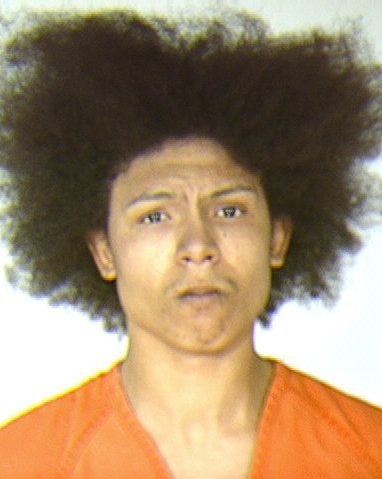 When a convicted murderer learned his fate from a judge, he couldn't help but laugh.
According to the Twin Cities' Pioneer Press, Adrian Flowers laughed hysterically as a judge handed down his 8-1/2-year prison term.
And it wasn't the first time. "He comes here, laughing all the time, like nothing happened," said Jeanine Galtney, the mother of Dekota, Flowers' victim.
Flowers, 22, was charged with fatally shooting Galtney, 24, in St. Paul in December 2011 after an argument, according to KARE 11. In April, the Minnesotan submitted an Alford plea to the court, the Pioneer Press reported at the time.
An Alford plea is not an admission of guilt. Rather, it signifies an understanding that the state has enough evidence to likely convict an individual at trial, according to Cornell University Law School.
Flowers' family members denied that their relative acted insensitively during the sentencing. They told reporters that Flowers is deaf in one ear and has hearing loss in the other, which he has dealt with since childhood by means of laughter.
They also said that the convict has attention-deficit disorder.
Surprisingly, the Flowers case is not the first time suspects haven't been able to keep poker faces during their own trials.
Famous acquitted mom Casey Anthony was caught on camera laughing and smiling during the jury selection of her trial for the murder of her 2-year-old daughter Caylee, Radar Online reported. Jurors heard Joshua Komisarjevsky laughing in a taped confession to jurors as he described tying up two minors in a house and then burning it, according to the Daily Mail.
BEFORE YOU GO
PHOTO GALLERY
Casey Anthony Trial: Anger At The Courthouse