Miley Cyrus stepped out in yet another revealing outfit yesterday in Los Angeles.
Photographers caught up with the 19-year-old singer and actress on a coffee run and snapped some photos of Cyrus rocking a bright green, sheer top that showed off her black bra underneath.
The recently engaged star was also wearing some ultra-short jean cutoffs, which thankfully didn't reveal quite as much as the white cutoff shorts she wore on a shopping trip to American Apparel last week.
Later, the singer also posted a photo to Twitter of herself posed in front of a car, showing off a lot of leg and her new hot-pink lipstick. She wrote:
Over the weekend, it was reported that Miley and her fiance, "The Hunger Games" star Liam Hemsworth, were planning to tie the knot as early as next week after various media outlets began speculating about why Miley tweeted:
"Can't wait for next week! It'll be filled with happiness =]"
Reps for Hemsworth denied the reports, telling Gossip Cop, "Haven't heard that," and explained the 22-year-old actor is currently filming in New Orleans. They added that he is only "back in LA for a night next week to receive an award from Australians in Film on the 27th."
Hemsworth's schedule certainly doesn't give the two much time to pull off a wedding, but somehow we wouldn't be too surprised if they rushed to the altar.
PHOTO: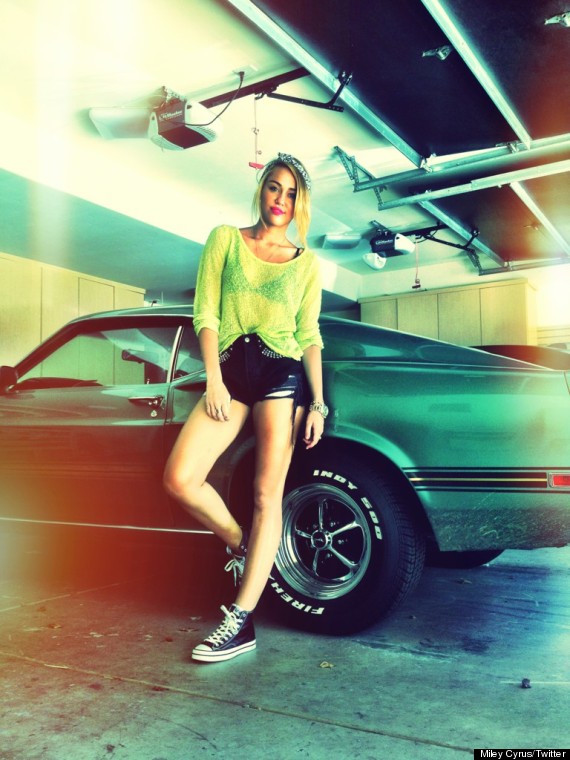 PHOTO GALLERY
Miley Cyrus