Is your spouse stepping out on you?
Not to worry, TheCheeky.com's anti-cheating ring will stop adulterers before they do the deed.
How? The titanium band, which costs $550, has an interior engraving that reads "I'm Married" backward. When the ring is taken off, the words are left imprinted on the wearer's finger -- exposing his or her true marital status.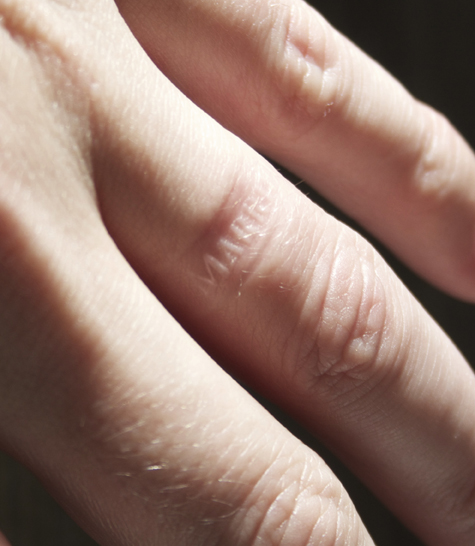 TheCheeky.com isn't the first to turn the wedding ring -- the ultimate symbol of love -- on its head. LUZ Jewelry created a "Cheat Ring," which exposes the wearer as someone who has been cheated on. And divorcees are increasingly turning their marital bling into divorce rings post-split.
Colin Hart, a spokesman for TheCheeky.com, said that the ring was created with famous married lotharios like Arnold Schwarzenegger and Tiger Woods in mind. We wonder if Maria Shriver and Elin Nordegren -- and the other scorned spouses previously married to the two-timing celebs in the slideshow below -- are ruing the fact that the chastity-ensuring bling wasn't created earlier.
PHOTO GALLERY
10 Alleged Celebrity Marriage Wreckers
BEFORE YOU GO