Bad news is always best delivered in a beautiful package. At least, that's the concept behind Fat or Fiction, a project from three digital design creatives who share an abiding love for all things fatty, sugary, salty and caloric.
"The idea for Fat or Fiction was born through our mutual love of treats," Christina Winkless explains to The Huffington Post in an email from London, where she and her two collaborators, David Rosser and Anna Brooks live and work. "We noticed that most of the calorie counter websites were text heavy with a very negative attitude towards fat content, making people feel guilty and bad about themselves."
The site is separated into six sections, each for a different type of indulgent treat: cake, cocktails, chocolate, chips ("crisps"), cheese and candy. The cakes are displayed sliced into a pie graph, while the chocolate bars are displayed like a traditional bar graph -- playful, punny takes on old-fashioned data displays.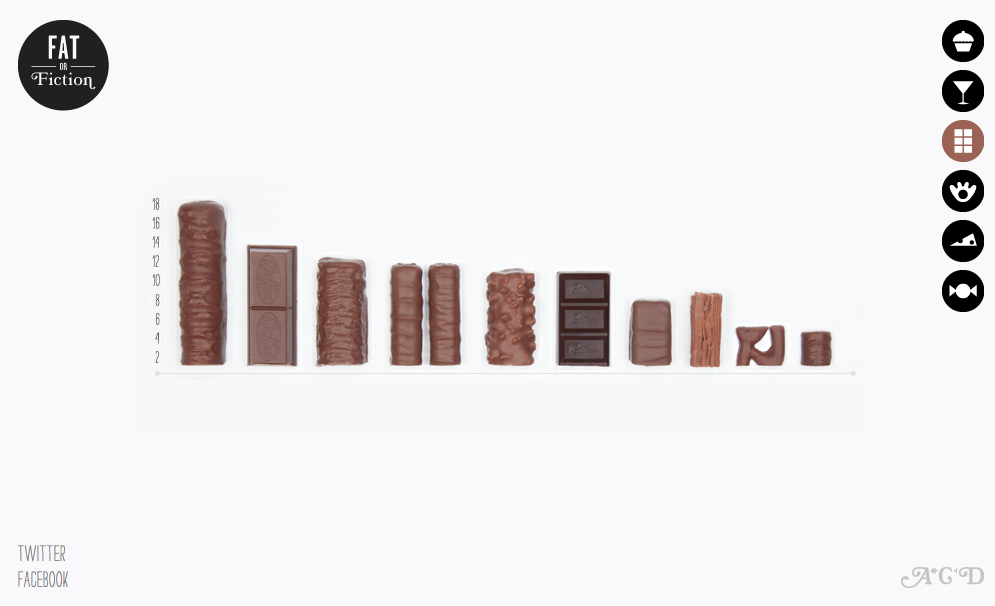 "We wanted to turn this on its head by creating something that looks as good as it tastes and helps you choose between your favorite treats rather than limiting your options," Winkless says. And while that doesn't send a healthy message, some people envision the project as a helpful tool for those who are looking to control fat intake or portion size.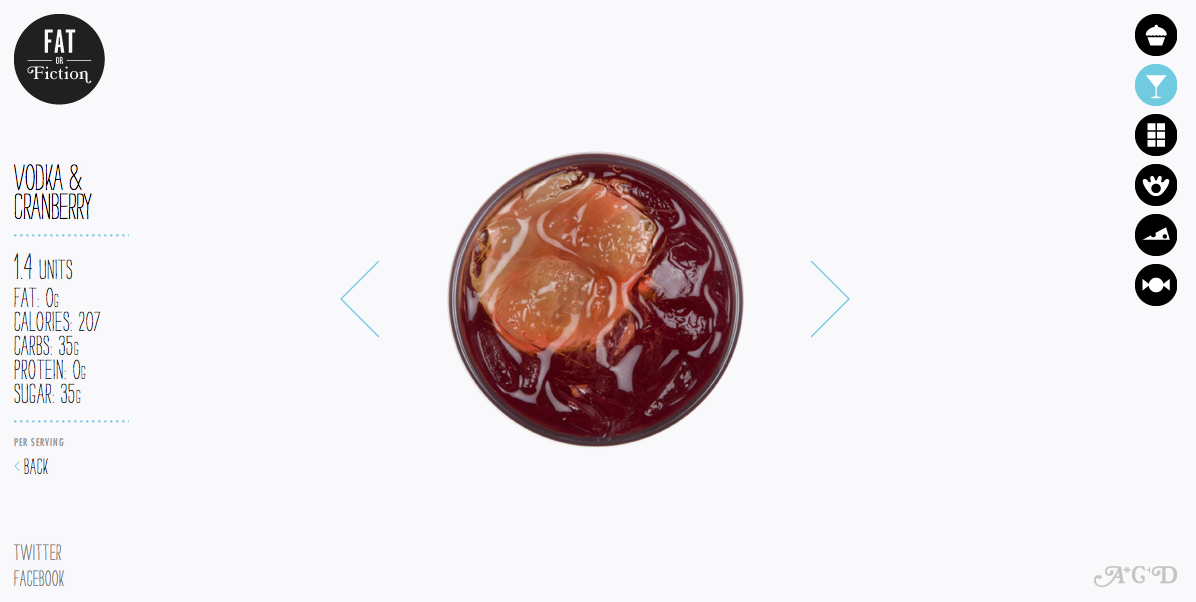 "If FDA labels were working -- not just conveying information, but making people understand and care about it -- we'd live in a healthier, slimmer society," wrote Mark Wilson in a feature about the website in Fast Company.