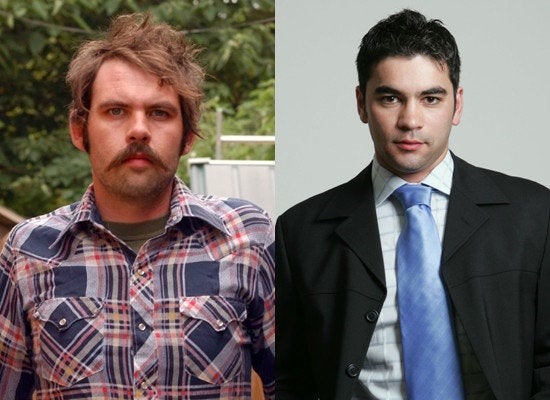 When the time comes to settle down, where should an Angeleno look for the best spouse? Amongst the skinny-jeaned, headbanded hipsters of LA's Eastside? Or the golf-playing, Prada-wearing preps of LA's Westside?
The answer may surprise you. The vast majority of Angelenos who use the leading dating site for married people seeking affairs, AshleyMadison.com, live on the Westside. Only one of the top 10 adulterous LA neighborhoods is on the Eastside.
Another cheating statistic that sets Angelenos apart is our penchant for nighttime love, AshleyMadison spokesperson Shari Cogan told The Huffington Post. While most American AshleyMadison members have affairs between 9 a.m. - 5 p.m. with only 18 percent having affairs after 5 p.m., 47 percent of LA members rendezvous between 5 p.m. - midnight. Perhaps it gets a little too hot and steamy in LA's year-round "broad daylight"?
Finally, LA members are also looking to have an out-of-state affair more than the average US member. While 10 percent of male members on AshleyMadison purchase the "Traveling Man" feature across the US, 19 percent of LA men purchase the feature (almost double the national rate), Cogan told HuffPost. When asked in what city these LA "traveling men" are looking to have a secret liaison, New York was the overwhelming top choice, with 47 percent of male Angelenos wanting a Big Apple affair.
Across the City of Angels there are more than 475,000 cheating members on AshleyMadison, according to the site. Sound like a lot? Los Angeles actually didn't even make the top-10 list of US cities with the most cheaters. That somewhat surprising two-timing list is as as follows, in order: Washington, DC (love them politicians!), San Antonio, Phoenix, Salt Lake City, Oklahoma City, Pittsburgh, Boston, Chicago, Dallas and Orlando. According to a spokesman for the site, high-ranking cities are filled with powerful people, and "the more successful you are, the more prone to cheating you are."
Still, while Angelenos are not top cheaters, we're definitely not prudes. Six of the top 10 US neighborhoods that "value sex most" are in LA, according to personality tests taken nationally by singles on Chemistry.com. We also have more sex, according to a Trojan Condom survey.
Click through LA's top cheating LA neighborhoods:
PHOTO GALLERY
LA's Top Cheating Neighborhoods