In celebration of the summer solstice, or St. John's Night as it's called in Poland, residents and visitors in the Polish city of Poznan released 15,000 paper lanterns that lit up the sky in a breathtaking display of glowing dots. The many candle-lit balloons, ranging in color and size and adorned with personal messages from their creators, decorated the violet sky of the shortest night of the year.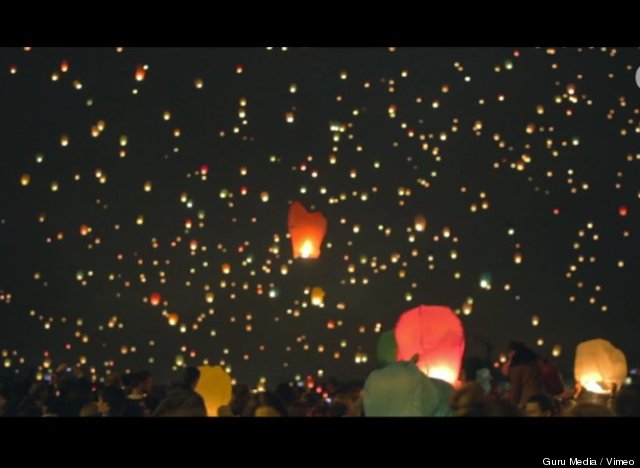 The launch of the paper lanterns was organized by Fundacja ARS, a Polish foundation dedicated to protecting the cultural and artistic heritage of the city of Poznan as well as promoting youth and adult education in the arts. And the colossal crowd that gathered on June 21st, 2012 to celebrate with them reached world record-breaking status, releasing more paper lanterns than the festival ever has before. The entire festival was also an added bonus for football fans in the surrounding area who were attending the 2012 UEFA EURO Cup.
Check out the video above and scroll down for still images of the amazing celebration!
PHOTO GALLERY
15,000 Paper Lanterns Break Record In Poland
BEFORE YOU GO