How many amazing outfits must a celebrity wear to atone for a single sartorial misstep?
In the case of Princess Beatrice, a lot. The British royal caught the world's attention in that squiggly Philip Treacy hat at the Royal Wedding, prompting knocking her onto "Worst Dressed" lists what seemed like eternity. But girl got back on her feet, hired a pricey stylist and has been quietly acing every outfit she's tried for the past year.
With her latest look, we're prepared to officially absolve Princess Beatrice of her millinery sins and restore her place on our Best Dressed List. The princess attended Britain Creates 2012: Fashion & Art Collusion in London wearing a white, high-necked sheath with contrasting cobalt trim at the wrists. The dress was simple yet statement-making and utterly flattering -- plus, how goes does her hair look??
Guys, it's official: Bea is one of the best-dressed royals in the United Kingdom. Kate, you've been put on notice.
PHOTO: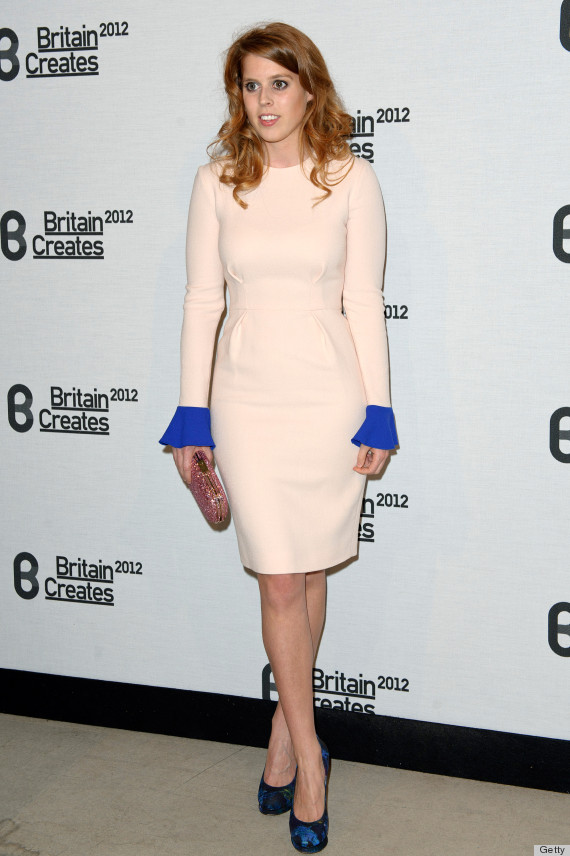 See Beatrice's style evolution!
PHOTO GALLERY
Beatrice, Then & Now