Sure , she may favor sensible hats over fascinators and pearls over, say, spiked choker necklaces (the mind reels...). But Queen Elizabeth II isn't afraid of making a fashion statement or two.
This morning, the British monarch staged a historical moment when she shook hands with former Irish Republican Army (IRA) commander Martin McGuinness. The queen has never formally met a member of the IRA, the now-defunct revolutionary military organization that fought against British rule for four bloody decades. The handshake symbolized the developing peace and reconciliation between Northern Ireland and British authorities.
For the big moment, Queen Elizabeth wore a vivid neon green coat-and-dress combo. Silly as it might seem, the Daily Express' Richard Palmer noted, via Twitter, "We joked about the Queen wearing green but the choice of colour, even a light green, will be seen as symbolic."
A multifaceted symbol, in fact -- of the queen's goodwill towards Ireland, of her royal propensity for theme-dressing (who can forget Kate's sartorial ode to Canada or her green St. Patrick's Day garb?) and of her surprising trendiness. Who knew we'd ever see the queen in neon? With all that electric lace, she may as well be wearing Christopher Kane.
In short, the queen is totally awesome. Check out her bold fashion statement below.
PHOTOS: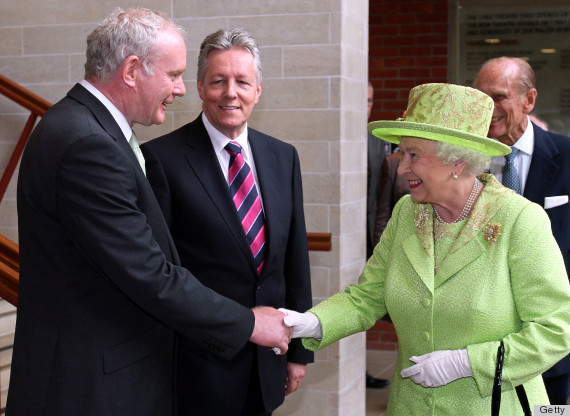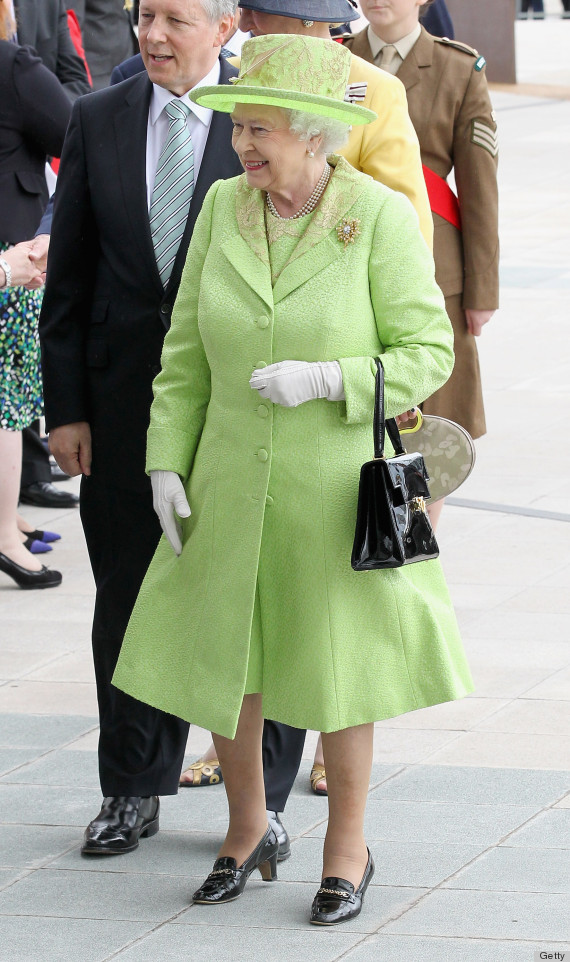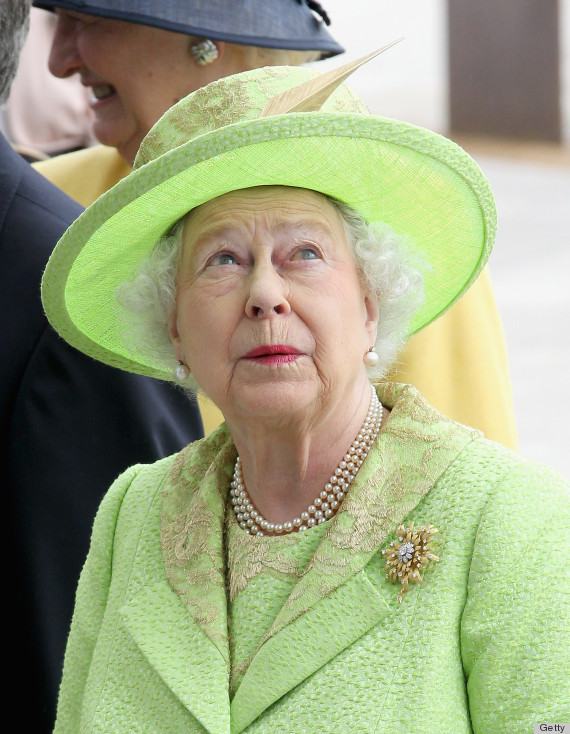 See Queen Elizabeth II's style evolution:
PHOTO GALLERY
Queen Elizabeth II's Style Evolution
Want more? Be sure to check out HuffPost Style on Twitter, Facebook, Tumblr and Pinterest.