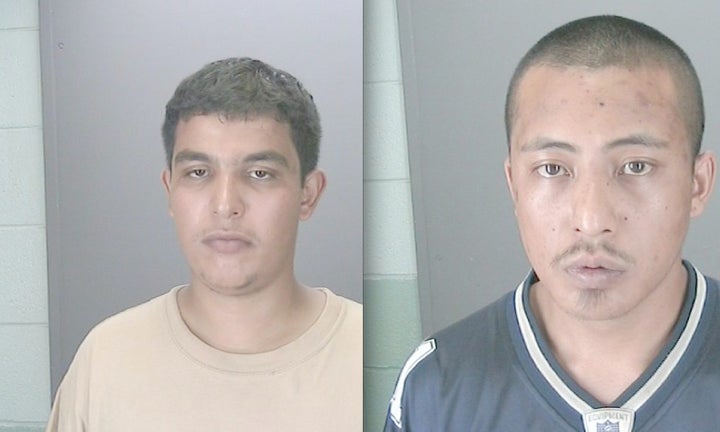 They call it dope for a reason.
Ilyass Nabih, 25, and Thony Sengsoulya, 29, were arrested on Monday after cops spotted them parked outside the Lawrence Police station in Massachusetts allegedly trying to shoot heroin, CBS News reports.
"The officer observed a vehicle parked in a police parking spot, which is restricted area for police vehicles only and the car was actually at an angle where it was taking up a couple of spots," Lawrence Police Chief John Romero told CBS Boston.
"He was holding a needle," Goujon said, referring to Nabih, who was in the driver's seat. "I said, 'You're shooting up right in front of the police station?' He said, 'I know, I messed up.' I couldn't believe the audacity."
Nabih, of Nashua, New Hampshire, has been charged with heroin possession.
Sengsoulya, also of Nashua, was charged with knowingly being present where heroin is kept.
The men claimed that they drove to the police station to report a car accident they had been in earlier that day. Why they decided to turn the small SUV into a shooting gallery baffles Romero.
"All those police cars should have been a hint that perhaps they were in the wrong place," he said. "It's not a good idea, especially when you are parked in the spaces that say 'for police only.'"
Romero also said: "His answer to the officer was just something to the effect of 'I'm stupid.'"
BEFORE YOU GO
PHOTO GALLERY
Dumb Criminals: Mugshot Gallery