Earlier this month, the Financial Times suggested that the age-old tradition of designing interiors using handmade cement tiles has been making a worldwide comeback. Used in decor throughout the last several centuries in France, Portugal, Spain, Morocco, and Mexico these colorful materials have been made famous by architects such as Antoni Gaudᅢᆳ who installed cement tile throughout Parc Gᅢᄐell and other notable structures in Barcelona.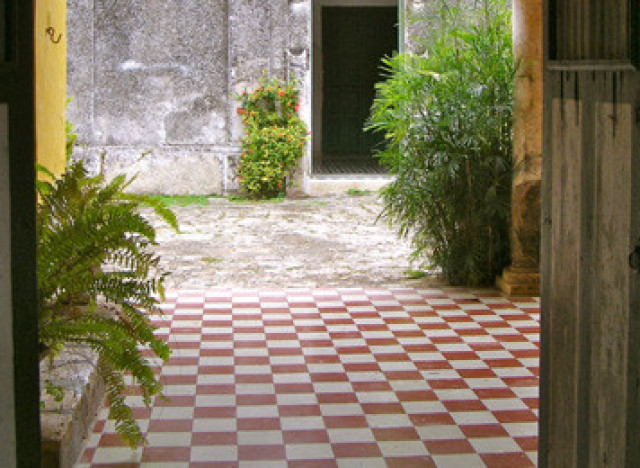 We know what you are thinking. Cement, the industrial stuff that makes up our sidewalks, can be pretty? In addition to being a sustainable material, today's reinvented cement tiles inject modern geometric patterns, bright colors, and high craftsmanship into a space. And cement is surprisingly more durable than porcelain or glass, which are commonly used for tile. Currently, even major distributers such as Ann Sacks are putting a modern spin on this traditional material and have included a cement tile line in their offerings.
Interestingly, cement tile is made using the original hand-made technique of pouring pigmented layers into brass molds. Then, artisans submerge them in a water bath, and allow them to cure for 21 days. The only advancement in today's manufacturing process includes using a hydraulic press to aid in the compression and elimination of moisture.
We spoke with Dana Berkowitz, Founder and Creative Director of Hacienda Design Studio whose experience and knowledge of the tile industry combined with her appreciation for international design inspired her to launch her own line of modern and dynamic cement designs. She became enamored with the idea while living in Merida, Mexico and aims to change the way the world sees cement. An application on her website called "the mixer" allows you to mix and match your own color selections and apply them to the company's array of exciting designs.
PHOTO GALLERY
Cement Tile For Interiors