One is widely worshipped by the public, one is widely reviled. But their men are best friends -- so shouldn't Beyonce and Kim Kardashian be, too?
At least they're trying. The foursome made for quite a sight at Sunday night's 2012 BET Awards, where the biggest names in black entertainment collected honors for acting, music and more. Beyonce was there to pick up an award, glowing in a lime Stéphane Rolland Couture gown with a dramatically high slit (leave it to Bey to outdo Angie...). Jay-Z was equally dapper, doing his best David Byrne in a gray suit and white oxford shirt buttoned all the way up sans tie (the "invisible tie," we like to call it).
And then there was KimYe in all their matchy-matchy glory. As has been extensively documented, dating Kanye West has literally sucked the color out of Kim Kardashian's formally rainbow-like wardrobe and replaced it with garments entirely black, white and gray. The BET Awards were no exception: Kanye and Kim continued their matching habit with coordinating head-to-toe white looks (Kanye topped his ensemble off with new Air Yeezy II's).
The two pairs took their signature styles head-to-head, sitting together for what might be the most glamourous double-date ever. But Beyonce and Kim were situated on opposite ends, leaving us wondering: are these two really friends? On the one hand, they did party together at Jay and Kanye's recent Watch the Throne concert in Birmingham, England... on the other hand, it's Beyonce. And Kim Kardashian. Together. How is this happening?
In any case, let's get to the fashion. Do your own compare-and-contrast from the pics below. Which couple had the best style of the night?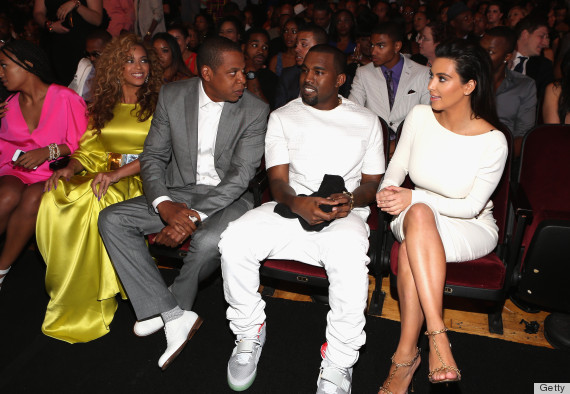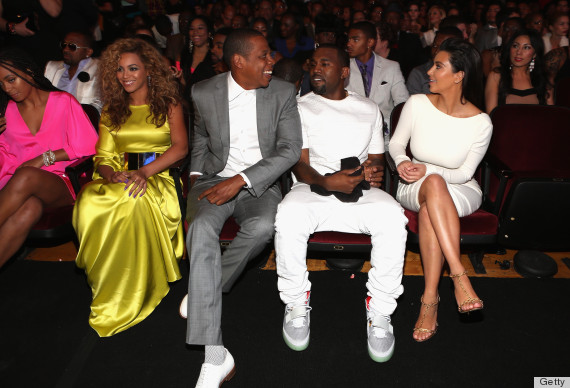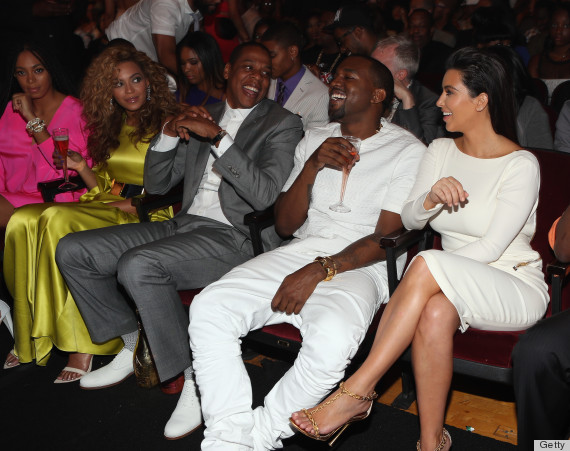 See all the best (and worst) fashion from the 2012 BET Awards:
Want more? Be sure to check out HuffPost Style on Twitter, Facebook, Tumblr and Pinterest.