Rumors that Mila Kunis and Ashton Kutcher are dating are getting harder for the pair to deny after they were spotted looking like way more than just friends on a recent lunch date.
On Saturday, the two actors grabbed lunch at Soho House in Los Angeles and eyewitnesses told Us Weekly they couldn't keep their hands off each other.
"They were seated on a couch on the same side of the table and Mila was running her hands through Ashton's hair. She had her elbow resting on his back and couldn't stop playing with his hair and rubbing his shoulders. He leaned in and whispered to her and kissed her cheek. They were holding hands," said the source.
Rumors the two were dating began in April, and a rep for the 28-year-old actress told reporters the two were not dating, but had "been friends for a long time."
The pair met on the set of "That '70s Show" in 1998 and played an on-screen couple for several seasons. In 2001 Kunis told People magazine that Kutcher was her first real on-camera kiss, and revealed that she had a huge crush on him back when she was just 15 years old:
"I was like, 'Oh, he's so cute, it's the Calvin Klein model!' ... Then I was like, 'I have to kiss him?' I was so nervous and uncomfortable. I had the biggest crush on him."
Since the pair were first spotted together back in April, they've gone out of their way to deny they're dating.
"It's absurd!" Kunis told "Extra" about the rumors while at CinemaCon 2012 in Las Vegas. "A friend is a friend."
If that wasn't convincing enough, the "Ted" star made sure to stress that she's way too busy to be dating in a recent interview with Glamour, telling the magazine:
"I'm OK in my personal life ... I've never dated. I can say this honestly: I don't know what it's like to date. But also, how am I going to date? I'm not in one state long enough."
PHOTO: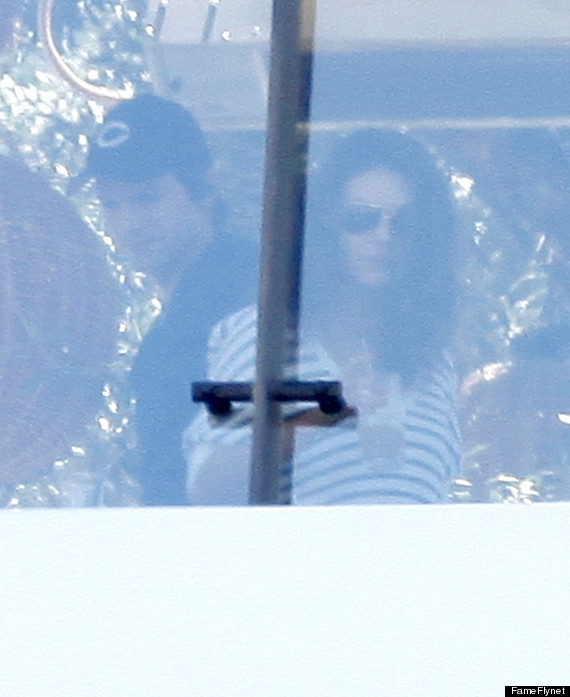 Celebrity Photos Of The Week:
PHOTO GALLERY
Celebrity News & Photos
BEFORE YOU GO