With the 4th of July landing smack-dab in the middle of the week, it's easy to forget what you need to prepare for your big holiday bash and you may be stressing about how to prepare your home. But don't worry, we've created a list of great entertaining, cleaning and decorating tips to help ensure this is the best Independence Day celebration yet!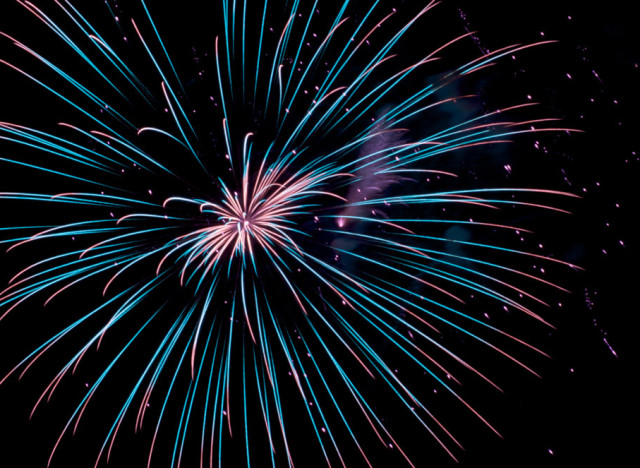 Flickr photo by Jeff Golden
Fourth Of July Entertaining Ideas:

Food & Drink
- Before you plan your menu, check out all of the different types of grills and make sure you have the best outdoor cooking gear for your barbecue to grill your food to perfection.
- The frozen margaritas and other summer cocktails will be flowing tomorrow and it's important to clean your blender properly beforehand so you can serve fresh frozen drinks that will keep your guests refreshed and relaxed.
Fun & Games
- Any good hostess knows, a great party goes beyond just food and drinks. Why not suggest some classic games and outdoor activities that guests of all ages can enjoy?
- You have to have some noisemakers on the 4th of July, especially when the fireworks start. Hand out these homemade firecrackers to get everyone in the spirit!
Ambiance & Decor
- Make sure your patio furniture is clean and odorless. This cleaning tip explains how to clean your patio chair cushions so your guests can get comfortable.
- You'll want to create a party atmosphere for your guests that shows off your spirit for the USA! Try setting the mood with these patriotic star jars and glittery signs.
- You'll really impress your guests with the little red, white and blue details you add to your dinner table. Something as simple as festive napkins rings will definitely make your party stand out.
- You don't have go to the store to buy extra decorations. Snaz up your bash with some of these free printable glass labels, festive medallions and cake toppers to set your party off right.
Safety & Health
- Naturally, you want all your guests to be safe and healthy. Check out this list on ways to keep pesky mosquitoes away from your friends and family. Also, visit this site for summer safety tips on everything from boats to sun exposure.
- Don't forget your furry friends during your holiday festivities. Follow these tips on how to make sure your pet has an enjoyable Fourth of July, too!
Have something to say? Be sure to check out Stylelist Home on Twitter, Facebook and Pinterest.