WEPA!
Gloria Estefan looks stunning on the cover of Latina magazine's August 2012 issue!
The 54-year-old Cuban superstar (who looks much younger than she actually is), gets candid in the magazine's yearly music issue, talking about her successful marriage to producer Emilio Estefan, the devastating car crash that almost took her life, and why money can't buy happiness.
"Forget the money and the notoriety, because you don't take that home and put it to bed with you," Gloria tells Latina. "What difference does it make if you have all this fame and people are clamoring for you and you're off that stage and you're home alone?" she says.
So, what does make her happy? Her long-lasting marriage to music producer Emilio Estefan.
"We are partners in everything," Gloria says. "Emilio has been there for me and I've been there for him and his growth. It's been a great balance."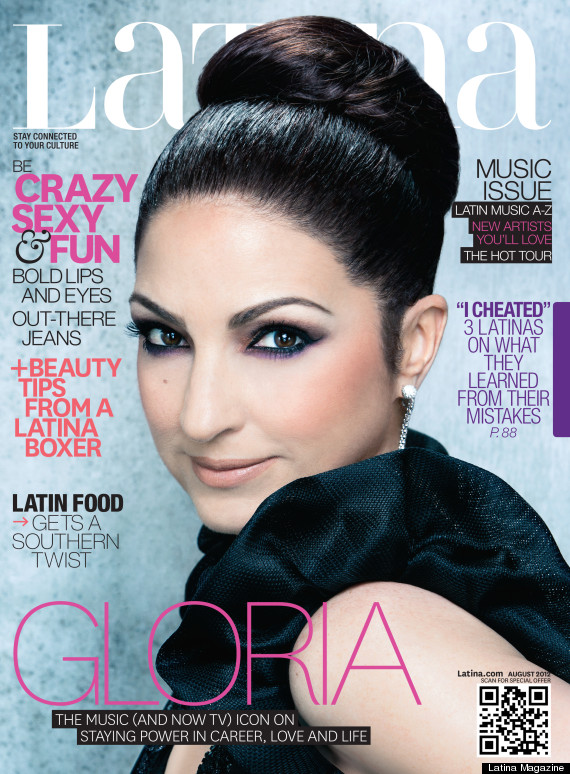 And, after several decades in the business, Gloria also tells Latina what it means to her to continue to be a source of pride and inspiration to millions of Latinas.
"Inspiring Latinas is the most beautiful side product of my career," she explains in the interview. "It's a beautiful thing to inspire somebody in some way and make them feel, 'I can do this.'
As for her career, Gloria says she never got into the music business to become famous.
"I've been so blessed to do what I love, and my personality has never been about becoming famous," she explains. "The fame is something you deal with because of the career."
The August 2012 issue of Latina magazine hits newsstands on July 10th.

CHECK OUT THIS SLIDESHOW OF LATINOS ON THE HOLLYWOOD WALK OF FAME