Time flies when you're not thinking about "Independence Day," but sixteen years have indeed passed since a merry band of Marines, computer experts, politicians and alcoholics gathered in the Nevada desert to save humanity.
Since then, "Independence Day" has grossed over $800 million internationally. But what happened to the film's cast?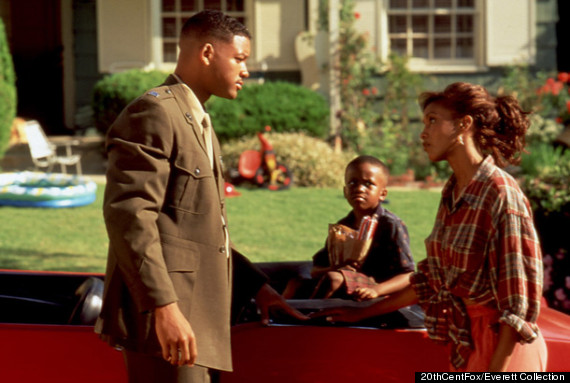 (Smith, Fox and Bagley, then.)
First things first: Will Smith is still a famous movie star. After 16 years and at least one scuffle with a reporter who really wanted to kiss him, he even looks exactly the same. Though "Independence Day" remains Smith's biggest box office win, the actor has opened some huge movies since the mid '90s, including "I Am Legend" ($585 milion), "Men In Black" ($589 million), "Hancock," ($624 milllion), and, most recently, "Men in Black III" ($600 million so far).
Fox, who played Smith's girlfriend Jasmine, has been a part of "Kill Bill: Vol. 1," "Set It Off" and "Curb Your Enthusiasm." She also was mentioned (albeit unflatteringly) in "Get in My Car," a song off ex-boyfriend 50 Cent's 2005 album, The Massacre.
Bagley, who played Fox's son in "Independence Day," went on to focus on the small screen, taking roles in "Providence," "The Wild Thornberrys" and "Judging Amy."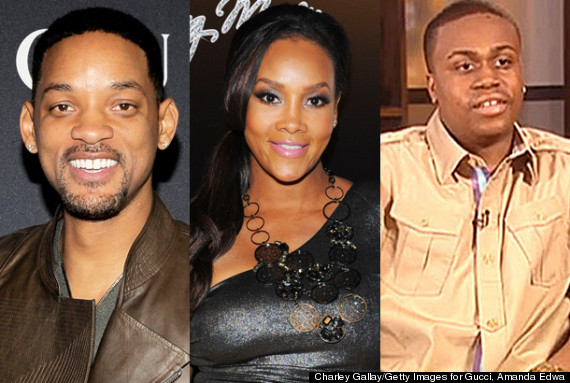 (Smith, Fox and Bagley, now!)
Jeff Goldblum, the man who played the fim's mastermind, became a "Law and Order: Criminal Intent" regular and appeared in "Morning Glory" and "The Switch." The actor also took a turn on stage in London's West End.
Mae Whitman was just a young child when she played the President's daughter in "Independence Day," but the actress' career was only beginning. Since '96, she has gone on to star in "Jag," "State of Grace," "Arrested Development" (she played Egg!), "Family Guy" and "In Treatment." TV now know her as Amber Holt on "Parenthood."
And what became of Commander in Chief Thomas J. Whitmore? Bill Pullman was spotted in "Brokedown Palace," "Igby Goes Down"and "Too Big to Fail." He's currently on "Torchwood," where he plays Oswald Danes, a convicted murderer and child rapist. Yikes.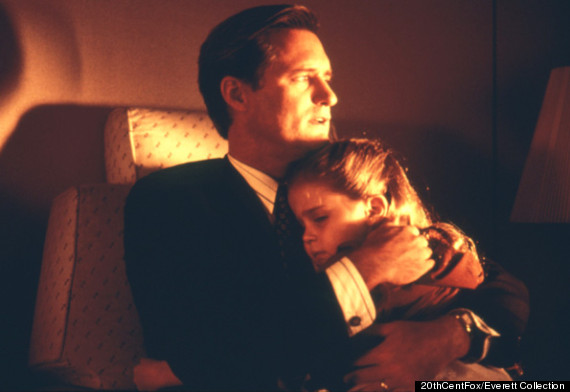 (Pullman and Whitman, then.)
For more on the cast (including the career of Mary McDonnell, who played the film's First Lady), head over to Snakkle.
Feeling festive? Here are an astounding number of songs about fireworks. Happy Fourth of July!
PHOTO GALLERY
75 Firework Songs