Sharon Stone is fashion's new it-girl. Or celebrity's new it-girl. Either way, it's 2012, and Sharon's back.
The 54-year-old actress must have a new movie coming out, because she's been spotted everywhere lately: in a bikini; dining sans makeup. (Unfortunately for Sharon, her breasts have also been photographed as well, thanks to a wardrobe malfunction you'll just have to see for yourself.)
When Couture Week started kicking into high gear in Paris, Stone was the last person we thought we'd see. But there she was, perched front row at Dior -- whom she used to model for -- next to Jennifer Lawrence and Princess Charlene of Monaco.
Stone's standout sartorial appearance, however, came when she was caught between shows in a sexy all-black outfit: a gravity-yielding black dress with a plunging neckline and some towering stilettos, all sealed with a braided hairdo and a pair of seriously baller shades.
The actress, who didn't seem to have brought her 27-year-old model boyfriend Martin Mica to France, was also given the honor of being the first person to sit on the satin couch at the new Schiaparelli showroom in Paris -- could she be fashion's new it-girl? We have a feeling even she'll have a hard time wresting that title away from someone.
Scroll down for photos.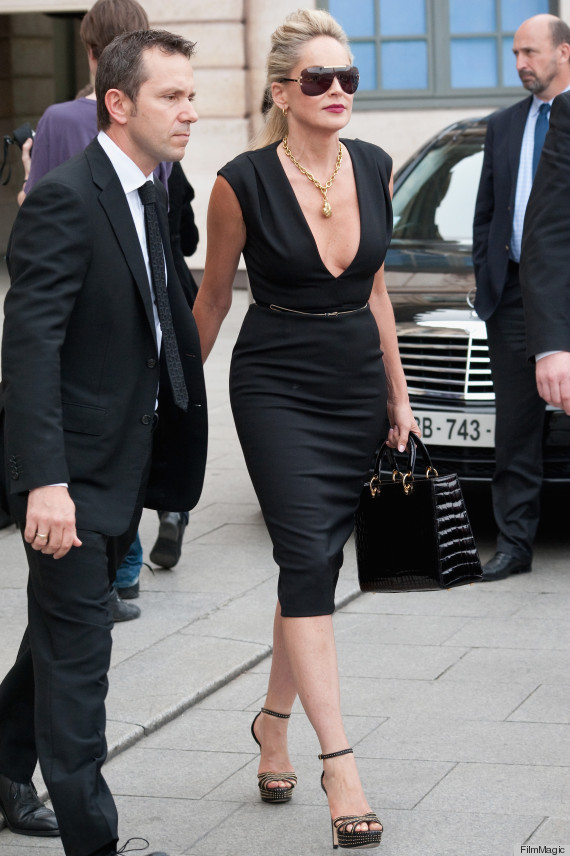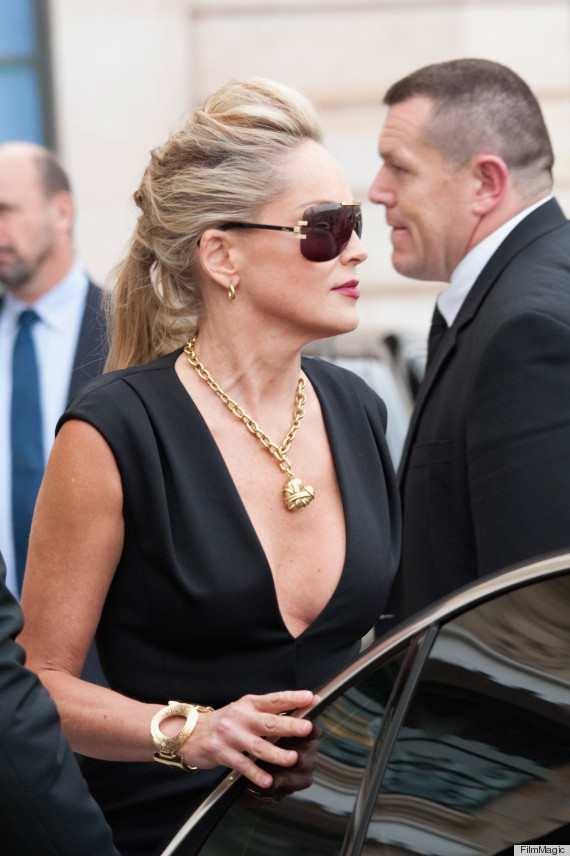 See some more celebs taking the plunge below!
Want more? Be sure to check out HuffPost Style on Twitter, Facebook, Tumblr and Pinterest.