Barclays must be tone-deaf.
That was the first impression of many who assumed a fake Barclays ad circling the Internet on Thursday to be real. The parody ad, which reads "For the best fixed rates," is a reference to the bank's recent Libor scandal. Barclays last week agreed to pay more than $450 million to settle charges its bankers had rigged Libor, a key interbank lending rate that acts as a benchmark for interest rates around the world. In essence, Barclays had fixed a key interest rate.
The ad has done well online, garnering 2,345 retweets from a Twitter account parodying Queen Elizabeth II, 319 retweets from PoliticsHome.com editor Paul Waugh's Twitter account and 198 retweets from Financial Times columnist John Gapper's Twitter account. Barclays CEO Bob Diamond resigned on Tuesday in the wake of the scandal.
Check out the fake ad here: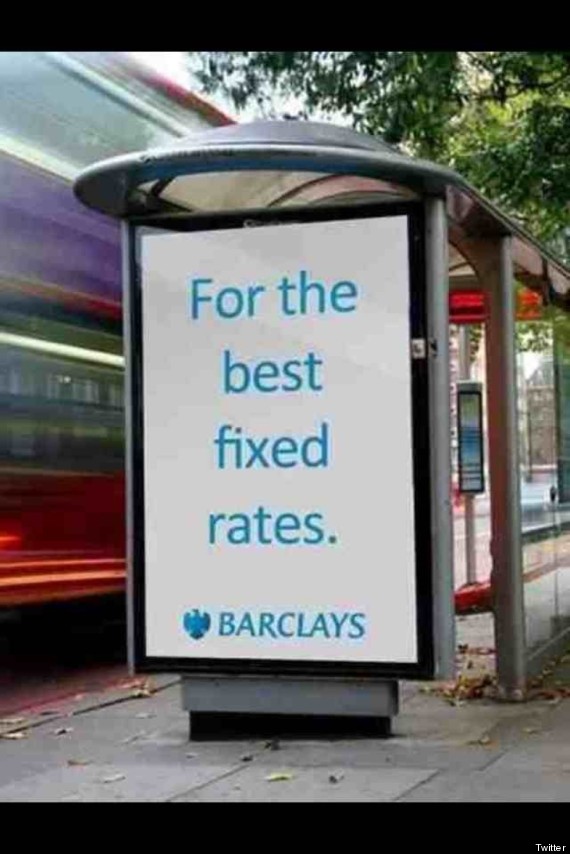 BEFORE YOU GO